With the Christmas Eve around the corner, one could be wondering what to bake on this special occasion for their family and friends. To make your festival cooking easier, we have come up with a list of festival treats which you can bake on the day of Christmas. From Eggless cakes to baked seafood, get ready to discover a show stopping baked dishes for your Christmas feast.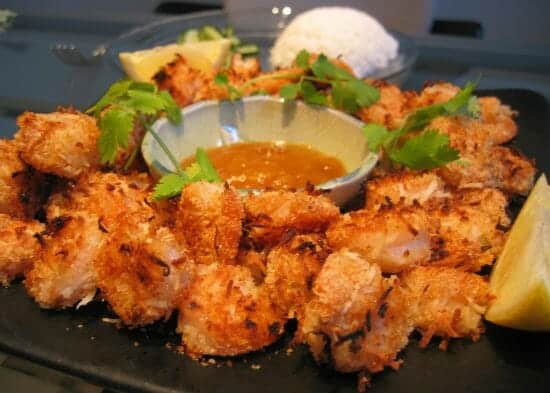 If you are craving for some seafood starters, then this lip-smacking Baked Coconut Shrimp recipe will surely fit your palette. You can munch it as an appetizer or an evening snack. It is the perfect dish for folks who are more health-conscious. It basically made with shrimps, coconut, maida, egg, lemon juice, salt and some spices. It is then baked in the oven at 425F/210C. It tastes good with tomato sauce or mint chutney.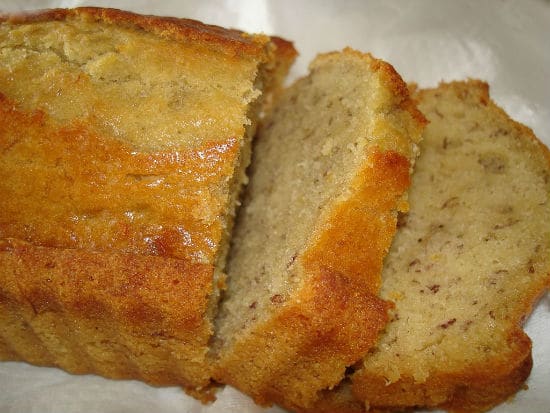 Christmas is all about cakes! If you are a vegetarian and don't prefer adding eggs to your cake, try the Banana cake. It uses simple ingredients and is very easy to bake on the day of Christmas. It is prepared by making a thick batter with ripe bananas, wheat flour, sugar, oil, nuts, salt, vanilla extract, baking powder, and baking soda. The batter is then baked in the oven at 350F/180C for 45 to 50 minutes.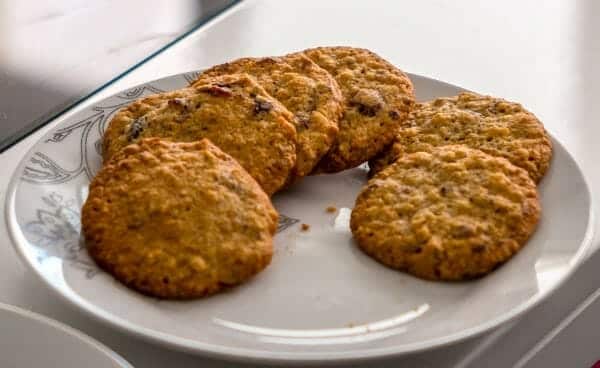 Are you bored of eating the regular cookies? Try the special Oatmeal Cookies. It is loaded with fiber and is an amazing snack for anytime. The cookie mix is made from rolled oats, almonds, maida, butter, light brown sugar, egg, sugar, baking soda, vanilla extract, salt, and cinnamon powder. It is then baked in a preheated oven at 350F/175C. You can relish it piping hot or cool it down and store for future use. These cookies can stay good for a week.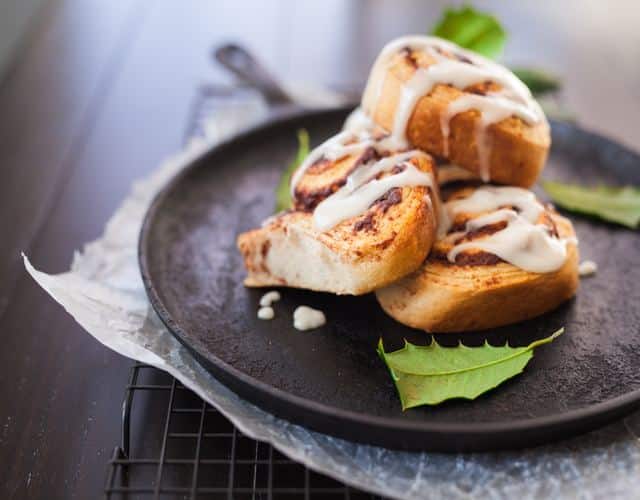 Cinnamon Buns are a must have treat for Christmas. The gooey and sweet Cinnamon buns bring out the memories of our childhood. It is an all-time favorite for people of all age groups. It is difficult to say No for a hot piece of Cinnamon Bun. The dough is made with white flour, egg, skim milk powder, sugar, yeast, butter, water, and salt. Then the dough is kept aside to let it rise. Finally, it is baked for about 20 minutes at 350F.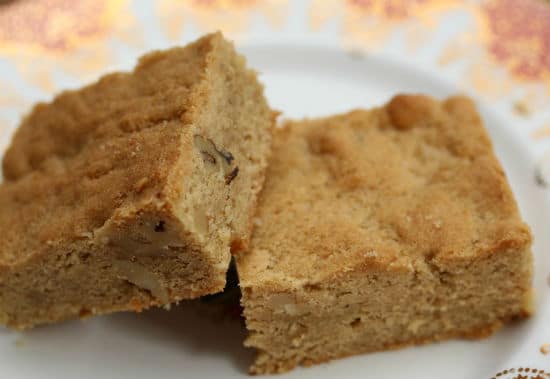 If you are planning to make a dessert for Christmas but has limited time and ingredients, don't panic. Bake the mouth-watering Walnut Short Bread. It is similar to biscuits and is an excellent treat for Christmas. It is also a great evening time snack along with coffee or tea. It is made with just 4 ingredients like maida, walnuts, sugar, and butter. The walnuts are dry roasted and added with the other items to make the shortbread mix. Lastly, it is baked on a preheated oven for about 30 minutes at 325F.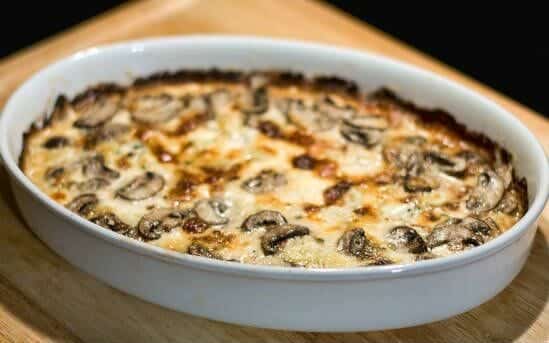 Instead of the usual main dishes, prepare something exotic like the Potato and Mushroom Gratin recipe for the Christmas dinner. It is a complete comfort food which is loaded with good amount of veggies and cheese. You will surely enjoy the dish without worrying about your diet plan. It is prepared with potatoes, button mushroom, milk, cheddar cheese, olive oil, butter, spices, and salt. The mixture is baked in a greased baking dish for 30 minutes in the oven at 425F.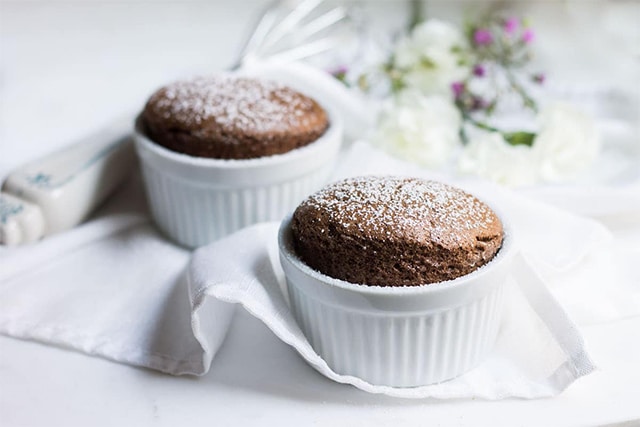 Souffles are usually regarded as temperamental, but they are quite simple to make. The stiffly beaten egg whites give the signature height and fluffiness for the souffles. It is prepared with a few staple items and is a guaranteed hit dessert for the Christmas dinner party. The soufflé mix is made with chunks of semisweet chocolate, unsalted butter, eggs, sugar, vanilla extract, and cream of tartar. You can also use lemon juice as an alternative for cream of tartar. It is then baked in a bowl for 30 to 35 minutes.
What are you waiting for? Try out these amazing dishes and make your Christmas party a hit. You can find many more interesting recipes for Christmas at Awesome Cuisines' Christmas page.