A simple and delicious evening/teatime snack or can also be served as a starter.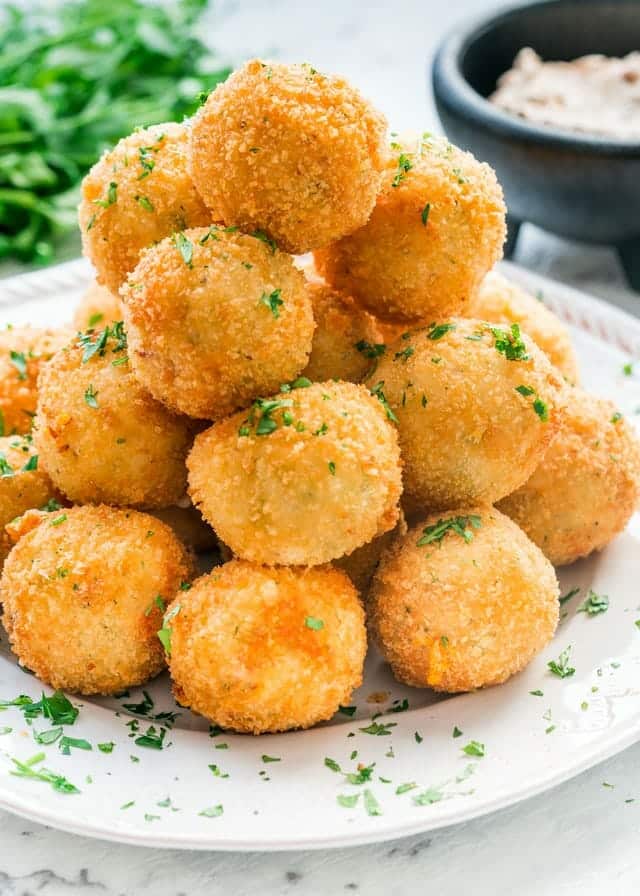 Ingredients:
Potatoes – 225 gms, boiled, peeled, mashed
Butter – 2 1/2 tblsp, unsalted, melted
Cheese – 2 tblsp, grated + 1/4 cup, finely chopped
Maida (Plain Flour) – 1/4 cup
Corn Flour – 3 tsp
Breadcrumbs – 3/4 cup
Oil as required
Black Pepper Powder as per taste
Salt as per taste
Method:
1. Mix the mashed potatoes, butter, cheese, corn flour, salt and pepper powder in a bowl.
2. Add some water to maida and mix to a semi-thick batter.
3. Make small balls of the potato mixture and shape them into oblong croquettes. Keep them in the fridge for 10 minutes.
4. Dip them in the batter and roll them in the breadcrumbs.
5. Heat oil in a deep frying pan.
6. Fry the prepared croquettes until golden brown.
7. Remove from flame and drain excess oil.
8. Serve hot with mint chutney or ketchup.