A delicious and a rich chocolate dessert ideal for any occasion, meal or parties. Can be made ahead and can be served on its own or with ice cream.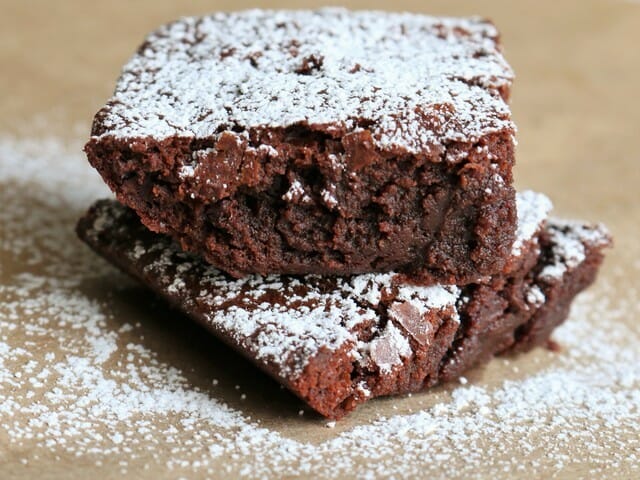 Ingredients:
Dark Chocolate – 400 gms, chopped
Butter – 220 gms, unsalted, cubed
Eggs – 6 large or 8 medium
Caster Sugar – 500 gms
Maida – 200 gms
Baking Powder – 2 tsp
Cocoa Powder – 50 gms, unsweetened
Dried Cranberries – 100 gms
Walnuts – 200 gms, chopped
Icing Sugar to garnish
Method:
1. Melt the butter and chocolate in a bowl over a pan of simmering water. Ensure the bowl does not touch the water.
2. Remove and cool slightly.
3. Whisk the eggs and sugar until pale and slightly thick.
4. Add the melted chocolate to the egg mixture.
5. Add maida, cocoa powder, cranberries, walnuts and baking powder.
6. Mix well and pour into a greased baking tin lined with parchment paper.
7. Place the baking tin in a preheated oven at 180C/360F.
8. Bake for 45 to 60 minutes or until nicely crusted but still soft in the middle.
9. Remove and cool until firm.
10. Sprinkle icing sugar on top.
11. Serve.