Packed with flavor, this easy to make eggless muffin with carrots and walnuts is a perfect treat for any time – be it a party or a late night munch.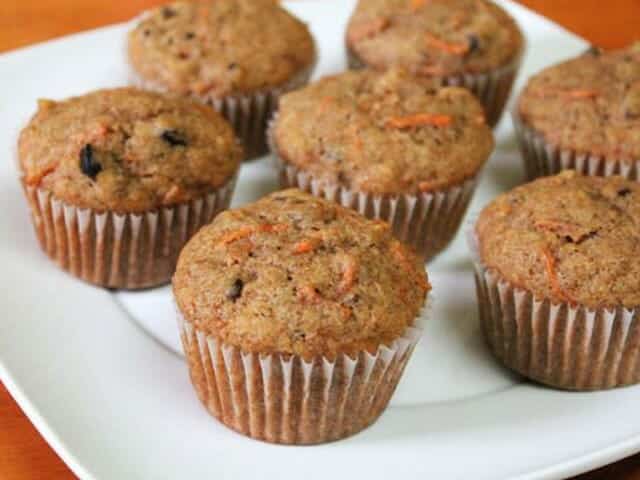 Ingredients:
Plain Flour (Maida) – 300 gms
Carrots – 100 gms, grated
Sugar – 300 gms
Curd – 350 ml
Oil – 125 ml
Baking Powder – 1 tsp
Baking Soda – 1 tsp
Vanilla Essence – 1 tsp
Salt – 1/2 tsp
Milk – 1/3 cup
Walnuts – 100 gms, finely chopped
Cinnamon Powder – 1/2 tsp
Muffin Paper Cups as required
Method:
1. Combine the oil and curd in a bowl.
2. Beat well.
3. Add sugar and vanilla essence.
4. Beat again until sugar has fully dissolved.
5. Add the carrots and mix well.
6. Add walnuts and mix again.
7. Combine the flour, baking powder, baking soda and cinnamon powder.
8. Sieve two times and gradually add to the bowl.
9. Mix well without any lumps.
10. Half fill the muffin cups with this mixture and place it on a baking tray.
11. Place the tray into a preheated oven at 180C for 20 minutes or until a toothpick inserted into the center comes out clean.
12. Remove and cool before serving.