An easy to make basic homemade Cheesecake recipe that can be used as a base to make other cake varieties or can also be consumed as it is.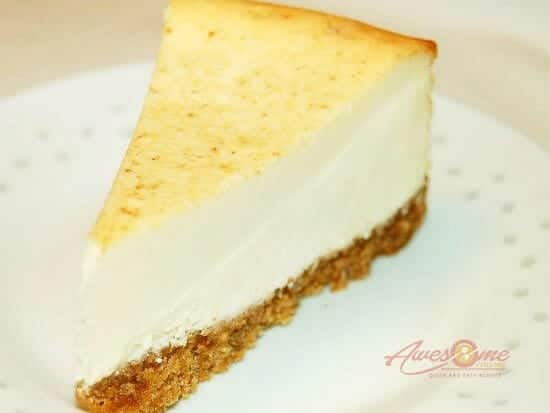 Ingredients:
Condensed Milk – 1/2 tin (available in supermarkets)
Cream Cheese – 250 gms
Sweet and Sour Biscuits – 1/2 cup, crushed
Sugar – 2 tblsp, powdered
Butter – 2 tblsp, melted
Egg – 1
Lemon Juice – 1 1/2 tsp
Salt – a small pinch
Method:
1. Combine the biscuits and butter in a bowl.
2. Add the powdered sugar and mix well.
3. Lightly beat the cream cheese.
4. Add condensed milk, egg, salt and mix well.
5. Add lemon juice and mix again.
6. Pour the biscuit and butter mixture into a greased cake tin followed by the cream cheese mixture.
7. Place it on a preheated oven at 200C and bake for 30 to 40 minutes.
8. After 30 minutes, insert a skewer to check if it is cooked. If the skewer comes out clean, then the cake is done or lightly press the top of the cake and if it bounces back, it is done.
9. Remove and cool for 15 minutes before removing the cake from the tin.
10. Serve.