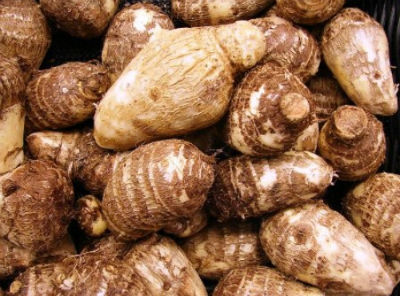 Ingredients:
Colocasia (Arvi) – 250 gms, cubed, boiled
Green Chillies – 2, chopped
Coriander Leaves – handful, chopped
Tomatoes – 1, chopped
Lemon Juice – 1 1/2 tblsp
Mint Leaves – few, chopped
Dry Mango Powder (Amchur) – 1 tsp
Salt as per taste
Method:
1. In a bowl, mix salt, tomatoes, lemon juice, green chillies, coriander leave and mint leaves.
2. Mix well.
3. Now add the cubed colocasia and stir to mix well.
4. Sprinkle mango powder and serve.
Note: image is for illustration purposes only and not that of the actual recipe.