Dahi Bhalle is a popular Indian dish. It is served as a fast food during the festival of Holi.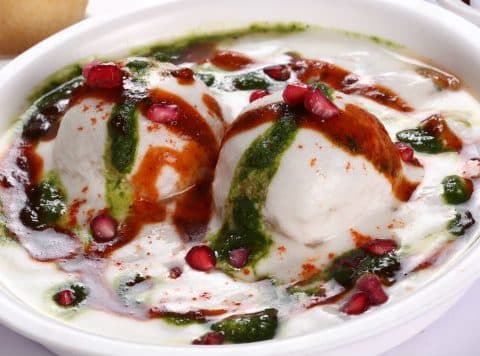 Dahi Bhalle is a type of Indian snack made from a dough and yogurt. The dough is shaped into balls, deep-fried and then soaked in water for some time. This gives it a soft and spongy texture.
In India, Dahi Bhalle is served with sweet chutneys or dry chutneys like tamarind, date, or mango chutney. It can also be served with pickles like mango pickle or garlic pickle.
The ingredients are usually made fresh at home but it can also be bought pre-packaged in some places.
The name "Dahi Bhalle" is derived from the Hindi word "bhalla", which means "to swell". The name dahi bhalle also suggests that it's a dish that is served with yogurt, which is called dahi in India. This dish is similar to South Indian Thayir Vada.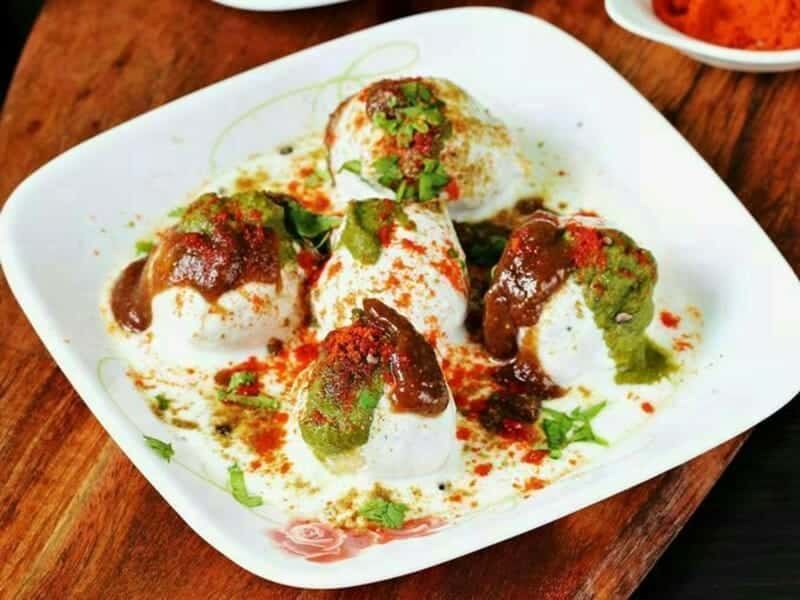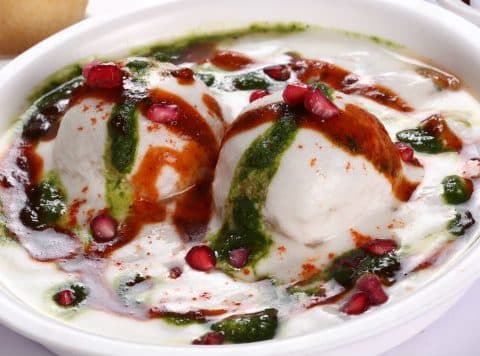 Dahi Bhalle
Dahi Bhalle is a popular Indian dish. It is served as a fast food during the festival of Holi.
Ingredients
1/2

cup

Split Urad Dal

soaked for 1 hour

a small pinch

Asafoetida Powder

1 to 2

tsp

Ginger

peeled, finely chopped

1

Green Chilli

chopped

1/2

tsp

Cashew nuts

chopped

1/2

tsp

Raisins

1/2

tsp

Coconut

grated

1

cup

Plain Yogurt

thick

1/4

cup

Milk

a small pinch

Sugar

1/2

tsp

Cumin Powder

1/2

tsp

Black Salt

3

tsp

Sweet Tamarind Chutney

available readymade or use this recipe

3

tsp

Green Chutney

optional. recipe

few

Pomegranate Seeds

few

Coriander Leaves

chopped

as required

Oil

as per taste

Salt
Instructions
Drain the dal and transfer to a grinder.

Add asafoetida powder, ginger, green chillies and salt.

Grind to a smooth batter and keep aside. Add little water if desired during grinding.

Mix cashew nuts, raisins, coconut and a pinch salt in a bowl.

Add this to the batter and mix well.

Heat oil in a deep frying pan over medium flame.

Add spoonfuls of the batter into the hot oil.

Fry until the vadas become crisp and golden.

Remove, drain excess oil and drop them in a bowl of water for 10 to 20 minutes.

Meanwhile, whisk the yogurt, milk and sugar in a bowl.

Squeeze excess water from the vadas and transfer them to a bowl.

Pour the yogurt mixture over the vadas.

Sprinkle cumin powder, black salt, sweet tamarind chutney and green chutney on top.

Garnish with pomegranate seeds and coriander leaves.

Serve at once or serve chilled.