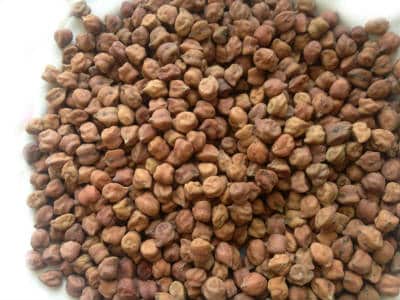 Ingredients:
Kaala Channa (Black Chickpeas) – 250 gms
Tamarind Extract – 1/4 cup, thick
Red Chilli Powder – 2 tsp
Coriander Leaves – 1/4 cup, finely chopped
Cumin Powder – 1 tsp
For Tempering:
Oil – 2 tsp
Cumin Seeds – 1 tsp
Asafoetida Powder – a pinch
Onions – 1 to 2 tblsp, finely chopped (optional)
Method:
1. Soak the chickpeas in water for 1 to 2 hours.
2. Drain well and rinse.
3. Pressure cook with enough water and salt.
4. Drain any excess water and keep aside.
5. Heat oil in a pan.
6. Fry the cumin seeds, red chilli powder and asafoetida powder for 30 seconds.
7. Add onions and saute for a minute or two.
8. Add the cooked chickpeas and tamarind extract.
9. Sprinkle cumin powder and coriander leaves.
10. Simmer for a minute or two.
11. Serve in small cups.