A simple, delicious and easy to make chocolate cake with Chinese five-spice powder. Adapted from a television show.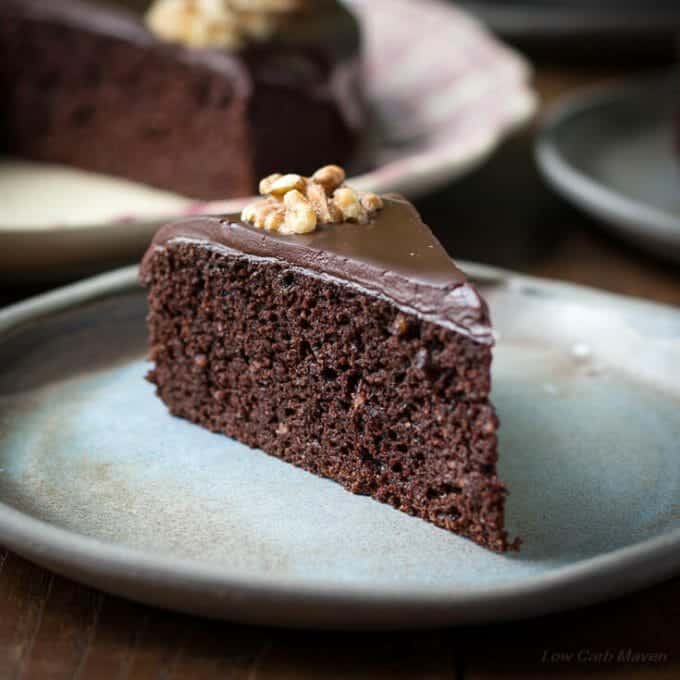 Ingredients:
All Purpose Flour – 1 cup
Baking Powder – 1/2 tsp
Baking Soda – 1/2 tsp
Salt – 1/4 tsp
Chinese Five-Spice Powder – 2 tsp
Bittersweet Chocolate – 100 gms, chopped
Strongly Brewed Hot Coffee – 1/4 cup
Buttermilk – 1/2 cup
Vanilla Extract – 1/2 tsp
Egg – 1, large
Sugar – 1 cup + extra
Chocolate Chips – 1/4 cup, semi-sweet
Powdered Sugar for dusting
Method:
1. Whisk the flour, baking powder, salt, chinese five spice powder and baking soda in a bowl.
2. In a small bowl mix the hot coffee and the chocolate.
3. Stir until the chocolate has fully melted.
4. Add vanilla extract and buttermilk.
5. Blend well and keep aside.
6. Beat the egg and sugar in a bowl until light in colour, about 2 to 3 minutes.
7. Add the chocolate mixture and mix well.
8. Add the flour mixture and mix well until fully blended.
9. Add the chocolate chips and pour this into a greased cake pan.
10. Place this in a preheated oven at 190C/350F.
11. Bake for 40 minutes or until a skewer inserted into the center comes out clean.
12. Remove and cool.
13. Cut into slices and serve.