A rich and a delicious dessert treat for those special occasions (hint: Valentine's Day). It makes a great end to any meal and is very easy to make with just 5 ingredients. You do not need an ice cream maker to make egg-free dessert.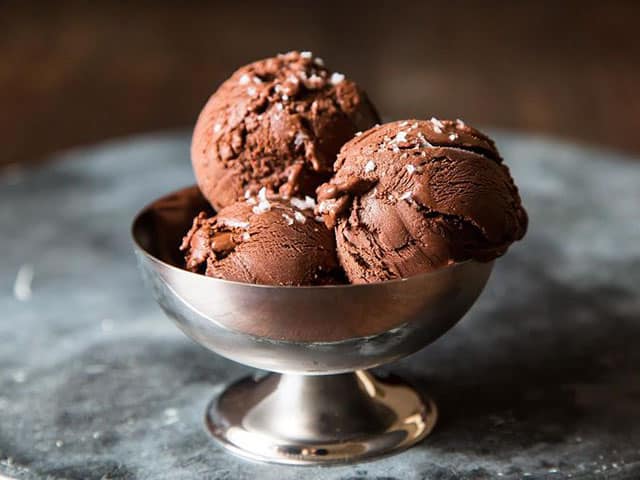 Ingredients:
Dark Chocolate – 25 gms, finely chopped
Caster Sugar – 100 gms
Cocoa Powder – 1 1/4 tblsp
Vanilla Extract – 1/2 tsp
Water – 300 ml
Method:
1. Combine the cocoa powder and sugar in a bowl.
2. Boil the water in a pan.
3. Add the cocoa mixture and simmer uncovered for 3 minutes, stirring from time to time.
4. Remove the pan from the flame.
5. Add chocolate and vanilla extract.
6. Mix well until chocolate has fully melted.
7. Cool and keep it in the fridge for 8 hours until well chilled.
8. Pour the mixture into a freezer safe plastic container and freeze until half frozen.
9. Remove and whisk well.
10. Freeze again for 1 hour and whisk again.
11. Put it back into the freezer until completely frozen.
12. Before serving transfer to regular fridge for 15 to 20 minutes so that it is easier to scoop.