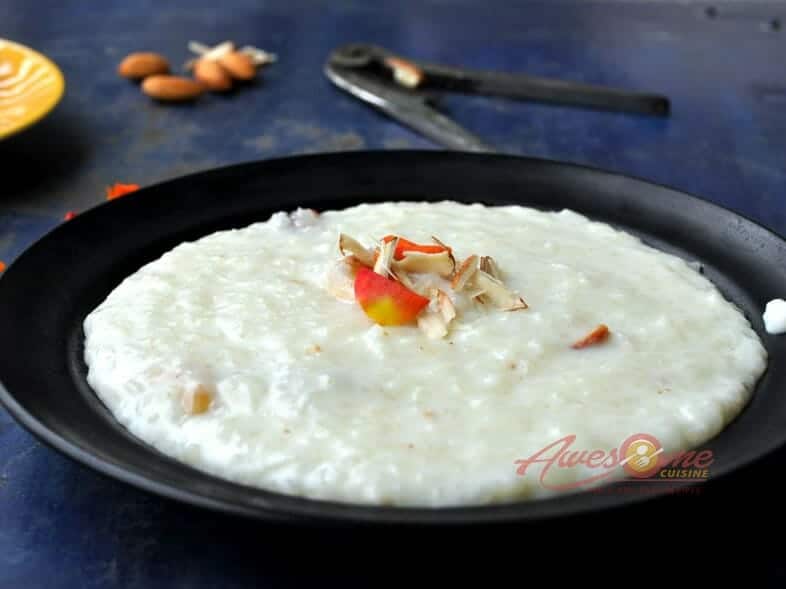 Ingredients:
Broken Rice – 1 cup
Jaggery – 1/2 cup, grated
Thin Coconut Milk – 2 1/2 cups
Thick Coconut Milk – 1 cup
Cardamoms – 1 tsp, ground
Cashewnuts – few
Raisins – few
Method:
Clean and wash the rice.
Cook it in the thin coconut milk till the rice becomes soft.
Add jaggery and stir till it dissolves.
Roast the cashewnuts and raisins separately and keep aside.
Pour in the thick coconut milk and bring to a boil, slowly.
Remove from fire and garnish with cashewnuts, raisins and cardamom powder.