Sometimes, a bit of mayo is all the magic one needs to spruce up a salad. For those following the Keto diet (or the Low-Carb Diet), getting a proper keto friendly mayonnaise can be a difficult taste considering how most mayo on the supermarket shelves contain preservatives of some kind. I made the keto version at home using a simple mixie jar using whole egg,mustard, regular olive oil, lemon juice and some spices. It was slightly runny, but makes a nice salad dressing for any Keto meal.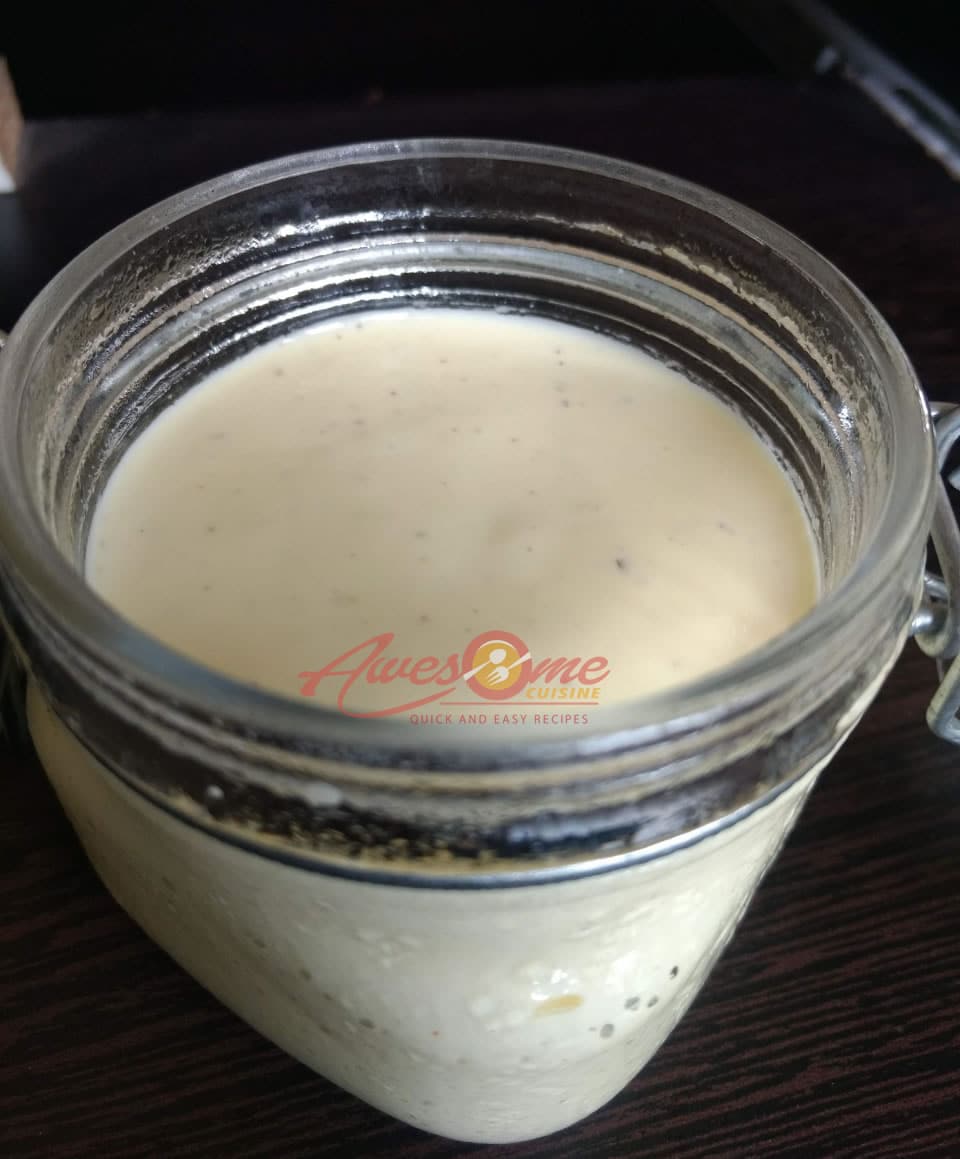 Ingredients:
Egg – 1
Olive oil – 250 ml (light/regular; avoid extra virgin)
Lemon Juice – 1 tbsp
Apple Cider Vinegar – 1 tbsp
Pepper Powder – 1 tsp
Mustard Paste or Sauce – 2 tsp
Salt – as per taste
Stevia – 1 drop/pinch of powder (optional – only if you want the sweet taste)
Method:
Break the egg in a wide bowl.
Add the mustard, lemon juice and vinegar. Whisk it with hand for a few min till it starts changing colour.
Put the mix in a tall mixie jar and add a small amount of oil. Pulse it in small bursts, slowly keep adding oil in small quantities.
Keep pulsing it in small bursts till you start seeing a creamy texture.
Transfer this back into the bowl, check the seasoning and whisk it once again by hand to make it creamier.
Transfer into a container and refrigerate it.
Stays good up-to 7 days.
Note: you can also use an electric whisk/hand blender instead of mixie. Just ensure the container is tall enough and you drizzle the oil in small quantities.
To use as dressing use any or combination of the below:
Add mashed garlic/garlic powder, some dry/fresh herbs, pepper, cayenne pepper, paprika, lemon juice, jalepeno.