HO-HO-HO! Santa Claus is coming to town!
Christmas is around the corner and celebrations are in the air. Talking of celebrations, how can we leave behind the oh-so-yummy traditional food and delicacies associated with this time of the year? So if you fancy giving your Christmas feast an interesting twist, we've got a few recipes here for you to try and make it a memorable celebration.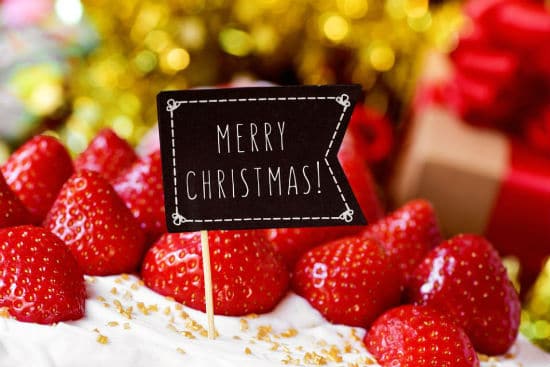 Eggnog (also known as milk punch/ egg milk punch)

A dairy-based rich, creamy, sweetened, chilled beverage traditionally made with whipped eggs (for the frothy texture), sugar, milk or/and cream.
Tip: For different flavors, try adding distilled spirits like rum, bourbon, or brandy if you have a taste for it.
Eggnog / eggnog flavoring could also be used in dessert foods such as ice cream (eggnog-flavored), egg-custard puddings, or in other drinks, like tea and coffee ("eggnog latte" espresso drink), etc.

Christmas pudding

The pudding is a must-have in the Christmas meal. This dish originates from medieval England and is also known as "pud" or plum pudding, even though it doesn't have any plums in it.
Most households have their own pudding recipes, while some have their versions handed down by families for generations as the classic Christmas pudding has gone through a lot of variations over the centuries. Basically the recipe brings together what traditionally were exquisite, expensive, and luxurious ingredients — especially the sweet spices that are so vital and important in developing the distinctive rich flavorful aroma, and generally made with suet.
This assortment may be soaked with the juice of citrus fruits, or alcoholic drinks like brandy, or beers.

Christmas Fruit Cake

Fruit cakes have always been associated with Christmas, making it even more distinctive. The unique rich taste, flavors, aroma, and the rich dark colour of plum cakes and other variety are oh-so-christmas-ey in their essence.
The whole process and preparation for this cake begins months before the Christmas season, by soaking the best quality dark dried fruits in liquor, ensuring the slow baking and the weekly drizzling/brushing of liquor over the baked cake till the Christmas day. Thus, making every bite of this fruit cake truly special and extremely precious.

Marzipans

Marzipan is a sweet, made mainly of sugar or honey and almond meal (ground almonds), shaped in imitations of fruits and vegetables. It is also rolled into thin sheets and glazed with icing, the same as that used in Christmas cakes.
In Goa, the beach paradise of India, the almonds are replaced with cashew nuts and used to make assorted Christmas sweets with various shapes like fruits, flowers, stars, tree, santa, snow man, and other shapes and designs that go with the Christmas theme.

Christmas punch

A punch is a fascinating combination of water, sugar, traditional spices, lemon, spirits, and fruits that have become synonymous with festive celebrations and good cheer all over the world.
Add your favorite fruit with a fruit juice combo and/or with any alcoholic drink like sparkling wine, champagne, water/soda, spices (if you like the taste), and let it sit for a while. Add ice (to dilute the concoction if you please) along with a garnishing of lemon slices before serving chilled.
A delectable combination of juices with a fizzing mixer makes this a perfectly adaptable drink (alcoholic or non-alcoholic), and is sure to be a hit at your holiday festivities and celebrations.

Rum Balls

Made with cake crumbs, biscuits, condensed milk, or chocolate. Crumble all these ingredients up with rum and more chocolate, roll them into medium shaped balls, and finally coat them in anything you fancy – from desiccated coconut, chopped nuts, melted chocolate, to chocolate sprinkles, add your personal touch to make it extra special.
Fudgy and scrumptious, rum balls are an all time favorite delight – an ideal gift that anyone would love to receive during the Christmas season (or any season as a matter of fact).

Roast Turkey (although other poultry such as chicken, pheasant, goose, duck, or capon make for delicious alternatives too)

This delicious and easy to make meal is flavored with lemon, parsley, and garlic. If using Chicken/Turkey, then cook/bake the stuffing (vegetables) separately from the whole chicken/turkey for a couple of hours or more. As it rests, the juices are absorbed really well, making the meat succulent, tender, and easier to slice. The final taste and texture will improve the longer you leave the meat to relax.
Serve it along with the gravy and accompaniments.

Gingerbread

The gingerbread man became world famous not long after the Grimm Brothers published their collection of fairy tales. A particular tale that made those breads so popular was of course Hansel and Gretel!
Baked like normal breads with an addition of spices like cinnamon and ginger of course, these breads are given various shapes – ranging from that of men, women, bells, stars, adorable gingerbread houses, etc. and decorated with icing.
A true popular Christmas delicacy savored especially for the children.
The Christmas meal on a Christmas day is truly special and depicts your love for your family. Although there are a whole lot of variations on how a Christmas meal should be prepared depending on which part of the world you are in, pick and try your favorite traditional dishes from the above list for a genuine and true feeling of Christmas celebrations.