Cutlets are an easy to make, anytime dish. There are numerous variations of cutlets all over the world depending on where you go. Typically served as a starter or an appetizer, they are delicious and make for a perfect evening teatime snack as well.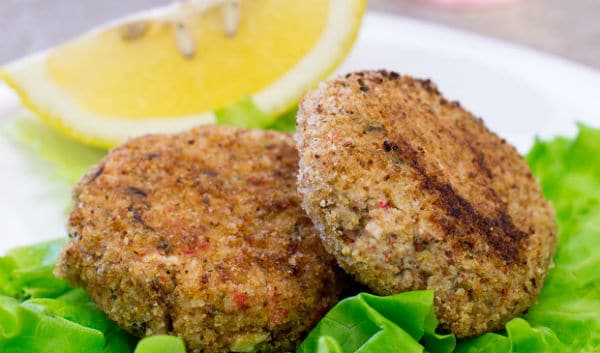 Ingredients:
Crab – 1/2 kg
Ginger Garlic Paste – 1 tblsp
Potatoes – 2
Onion – 1
Garam Masala Powder – 1/2 tsp
Red Chilli Powder – 1/2 tsp
Bread Crumbs – 1 cup
Maida Flour – 1/2 cup
Salt to Taste
Coriander Leaves – few
Oil as required
Method:
Clean and steam cook the crab pieces.
Crack the shell and remove the meat.
Grind the meat coarsely.
Boil the potatoes and mash them well.
Take a bowl, add the meat, mashed potatoes, salt, ginger garlic paste, garam masala powder and red chilli powder.
Add the chopped onions and coriander leaves. Mix well.
Heat a pan and saute this mixture until it becomes thick.
Cool the  mixture and shape into round discs.
Mix the maida flour in water with salt.
Dip the discs in maida paste and dredge it gently in the bread crumbs.
In a deep frying pan, heat oil and deep fry these discs until golden brown.
Serve hot with chilli sauce.