Try out this Tamil speciality of Crab Gravy and let us know how it turned out for you.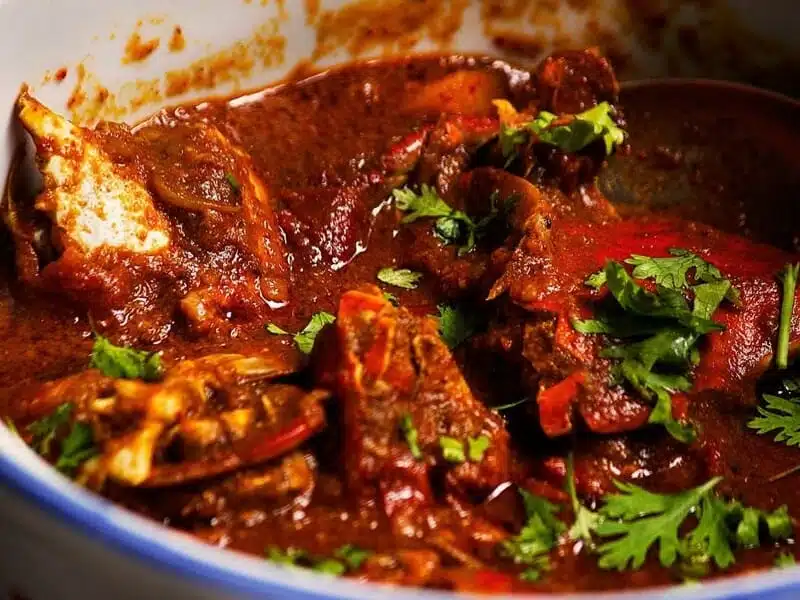 This Crab Gravy recipe is inspired by the Tamil cuisine. It incorporates a special ingredient called "Vadagam/ Thalippu Vengaya Vadagam" or Sun-dried black seasoning, made from Sambar onions or Shallots, Urad dal and seasoning. Tamil Nadu is blessed with scorching heat 9 out of 12 months of the year. While it is not desirable, people have used it to the benefit of their cuisine. The state's cuisine has loads of pappads, vadams, pickles and other spice bombs that are dried under the scorching sun. Using this method, ingredients and foods are stored for longer duration of time without any artificial preservatives.
I would term Vengaya vadagam a spice bomb. Packed with strong flavours of shallots, asafoetida, garlic, methi and castor oil, just a small portion of the ball is enough to heighten the flavours of any dish. It is typically used in many curries, sambhars and karakuzhambus.
Crabs are a seafood delicacy and can be made in a plethora of ways. In most of the Indian and Western cuisines, the crab is cooked with its shell on. As with any crab recipe, it is essential to be careful with the time of buying the crab and cooking it. Crab meat get toxic very soon. So, it is essential to either cook a live crab or store it on ice until you are ready to cook it. Check out some more Crab recipes here.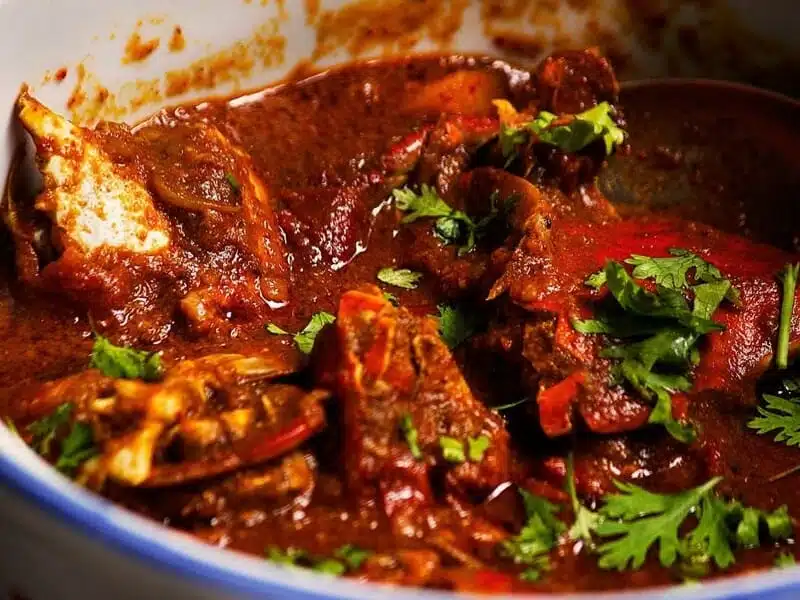 Crab Gravy
Try out this Tamil speciality of Crab Gravy and let us know how it turned out for you.
Ingredients
500

g

Crab

2

tbsp

Red Chilli Powder

2

tbsp

Coriander Powder

1

cup

Fresh Coconut

grated

2

tbsp

Fennel Seeds

1/2

ball

Sun-Dried Black Seasoning Ball (Vadagam)

as per taste

Salt

few

Curry Leaves

6 to 7

tbsp

Oil

as required

Water
Instructions
Clean the crab thoroughly and separate the meat from shell.

Grind the grated coconut and fennel seeds to a smooth paste.

To a pan, heat 6 tbsp of oil in a medium flame.

Add the sun-dried seasoning ball and allow it to pop up.

Add the cleaned crab pieces and mix.

Add the red chilli powder, coriander powder, grounded coconut paste and required salt.

Pour in a little water and allow it to boil till the gravy thickens and the crab is cooked well.

Serve hot with steamed rice.