A simple and easy to make cake for Christmas.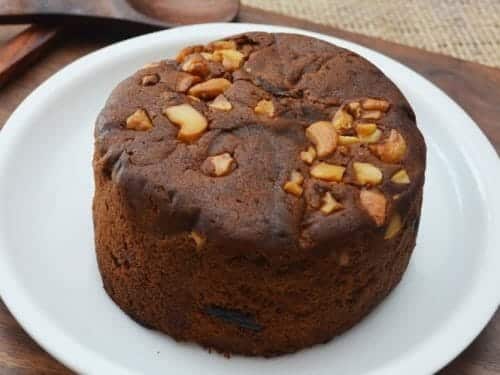 Plum Cake is a very popular cake variety served during tea time and is a must during Christmas time. Try this rich plum cake that is delicious, fruity and makes for a great dessert treat for any occasion. This delicious Christmas plum cake recipe is very easy to make and does not use alcohol.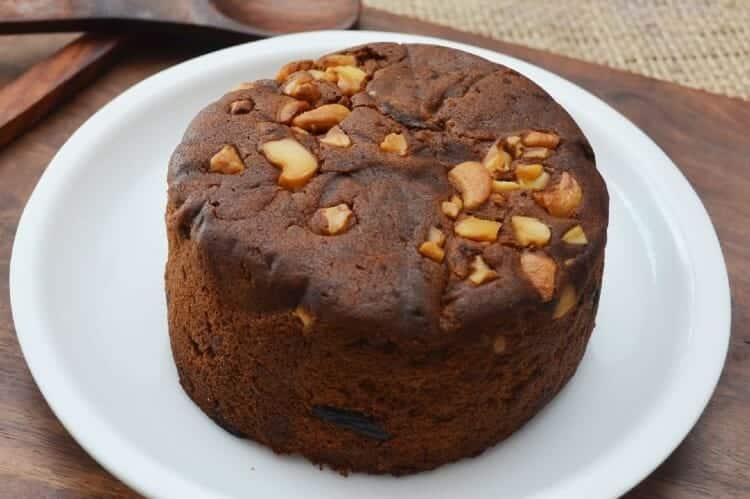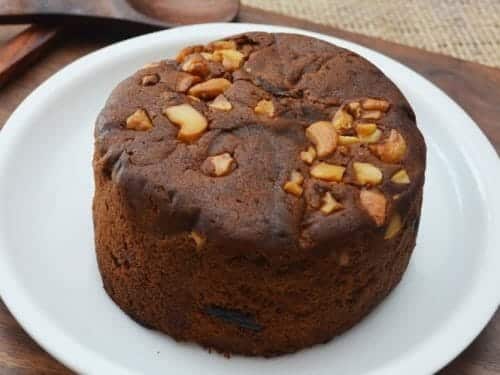 Plum Cake
A simple and easy to make cake for Christmas.
Ingredients
500

g

Maida (Plain Flour)

Plain Flour

500

g

Butter

600 to 650

g

Sugar

powdered

10 to 12

Small Eggs

well beaten

200

g

Brown Sugar

1 1/2

cup

Caramel Syrup

available in supermarkets

100

g

Raisins

100

g

Orange Peel

4

tsp

Baking Powder

100

g

Tutti Frutti

100

g

Cashew Nuts
Instructions
Sieve together the maida and baking powder well.

Mix the sugar and butter in a bowl. Beat well.

Finely chop the raisins, tutti frutti, cashew nuts and orange peel.

Add them to the maida and mix.

Add the brown sugar to the butter-sugar mixture.

Pour the caramel syrup to the sugar mixture and beat well.

Add the eggs and mix well.

Gradually add the maida mixture and mix well.

Pour this into a greased cake tin.

Place it in a preheated oven at 180C and bake for 20 minutes.

Reduce the temperature to 160C and bake for another 10 minutes.

Remove the cake tin and cool for 10 minutes on a wire rack.

Remove the cake and allow it to cool completely.

Slice and serve or store it in a clean, airtight container.