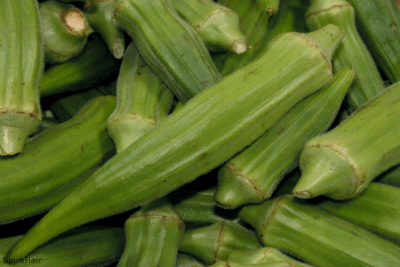 Ingredients:
Vendakkai (Okra/Bhindi/Lady's Finger) – 250 gms, finely chopped
Jaggery – 50 gms
Tamarind Extract – 2 to 3 tblsp
Turmeric Powder – a pinch
Oil – 3 tsp
Salt as per tste
For tempering:
Mustard Seeds – 1 tsp
Dry Red Chillies – 2
Urad Dal – 1 tsp
Method:
1. Heat oil in a pan.
2. Saute the chopped okras for a minute or two.
3. Add the tamarind extract, salt, turmeric powder and cook till the okras are 3/4ths done.
4. Add the powdered jaggery and stir gently.
5. In a separate pan, fry the tempering ingredients and add to the okra mixture.
6. Mix and remove.
7. Serve.
Tip: If desired, add 2 to 3 tsp of grated coconut.