Vepampoo (neem flower) has lots of medicinal properties and is used in traditional treatments to prevent digestive disorders, skin problems and others. Though the flower is bitter, making it to a podi like this and consuming with rice allows us to get the health benefits of it.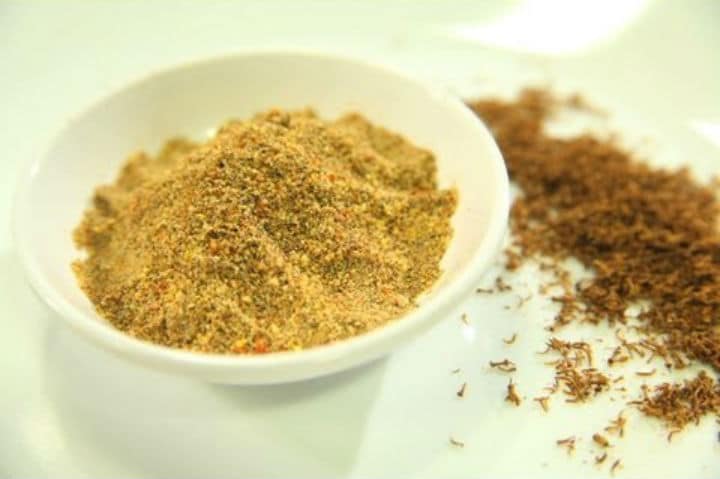 Ingredients:
Dried Vepampoo (Dried Neem Flower) – 1 cup
Red Chillies – 15
Pepper – 1 tsp
Dry Ginger (Sukku) – 1 piece
Mango (Amchur) Powder – 2 tsp
Asafoetida – A pinch
Salt to Taste
Ghee – 1/2 tsp
Method:
Heat a kadai over medium flame.
Add the ghee and let it melt.
Fry the mustard seeds, dry ginger, pepper, red chillies and keep them aside.
To the same pan, add the vepampoo and fry them until the colour changes.
Allow it to cool.
Combine all the fried ingredients together in a blender and make powder.
Store it in an air tight container.
This podi will stay good for 3 months.
This can be served with rice or add 1 tsp to the buttermilk and consume it.
This helps to clean the stomach from germs.
To reduce the bitter taste of the vepampoo, mango powder should be added.
We can also add little tamarind to the above ingredients.