Valentine's Day is just a few days away and what better way to impress the love of your life with this delicious, homemade Chocolate Yogurt Brownies. Best served with ice cream of choice.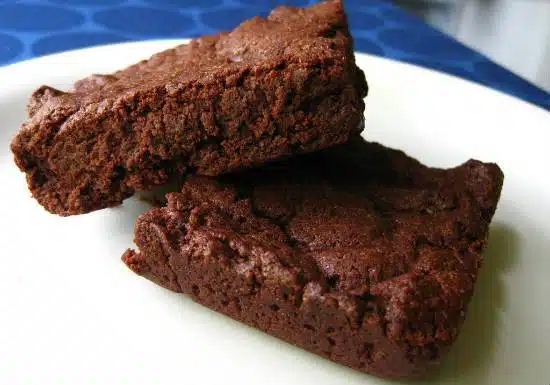 Ingredients:
Chocolate Chips – 2 cups, semi-sweet
Sugar – 2 cups
Milk Chocolate Chips – 1 cup
Cocoa Powder – 1 cup
Walnuts (or Almonds) – 1 cup
Full Cream Yogurt – 2 1/2 cups
Vanilla Extract – 2 tsp
Plain Flour – 2 cups
Baking Powder – 1 tsp
Salt – 1 tsp
Method:
1. Heat a large pan of water over medium flame.
2. When it starts to simmer, suspend another bowl over it. Ensure this bowl does not touch the water.
3. Add the chocolate chips to the bowl.
4. Stir regularly until fully melted.
5. Remove and keep aside.
6. Mix the flour, salt, baking powder and cocoa powder in  bowl.
7. Mix the sugar, yogurt and vanilla extract in an another bowl.
8. Gradually add the chocolate and mix well.
9. Add the flour mixture and mix again until evenly combined.
10. Add the walnuts  and pour this into a greased baking dish.
11. Sprinkle the milk chocolate chips on top.
12. Place it in a preheated oven at 180C/360F for 30 to 40 minutes.
13. Remove, cool, cut into squares and serve.