A must for any die-hard chocolate lover. Ideal for any occasion like Christmas or parties, this chocolate cake is also easy to make.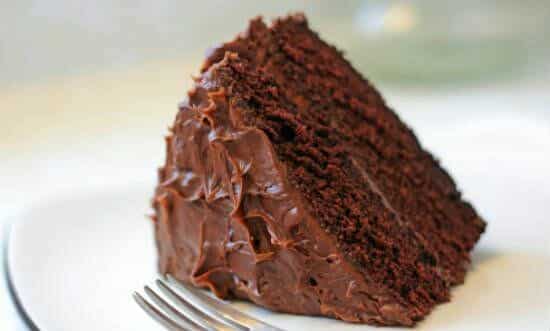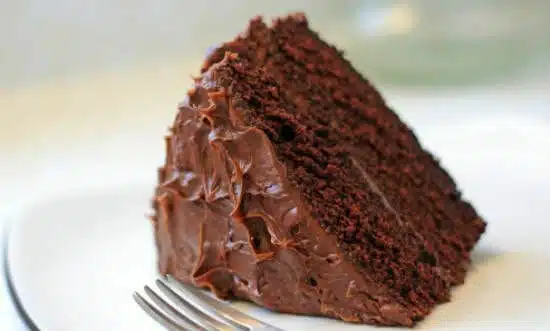 Ingredients:
Caster Sugar – 150 gms
Butter – 150 gms, unsalted
Eggs – 3 to 4, medium
Maida (Plain Flour) – 1/4 cup
Almonds – 1/4 cup, powdered
Cocoa Powder – 3 tblsp, plus extra
Baking Powder – 1/2 tsp
Milk – 100 ml
For the Frosting:
Caster Sugar – 100 gms
Dark Chocolate – 350 to 400 gms, chopped
Method:
1. Grease a 19cm cake tin and bottom lined with parchment paper. Keep aside until required.
2. Mix the butter and sugar in a bowl.
3. Whisk well until pale and fluffy.
4. Break the eggs into the bowl.
5. Add the flour, almonds, cocoa, baking powder and salt.
6. Add the milk and mix well until smooth.
7. Dust the edges of the cake tin with cocoa and pour the mixture.
8. Place the tin into a preheated oven at 180C and bake for 40 minutes.
9. Remove and cool for 5 minutes.
10. Remove the cake and invert onto a wire rack.
11. Allow it to cool completely.
12. To make the frosting, heat sugar in a large pan.
13. Pour 400 ml of water and simmer until it has a one-string consistency.
14. Remove from flame.
15. Add teh chocolate and whisk well until smooth and chocolate has fully melted.
16. Keep aside to cool completely.
17. Spread the frosting all over the cake.
18. Garnish as desired.
19. Allow it to set and cut into slices.
Tip: To check if the cake is done, insert a knife in the center and if it comes out clean then it is done.