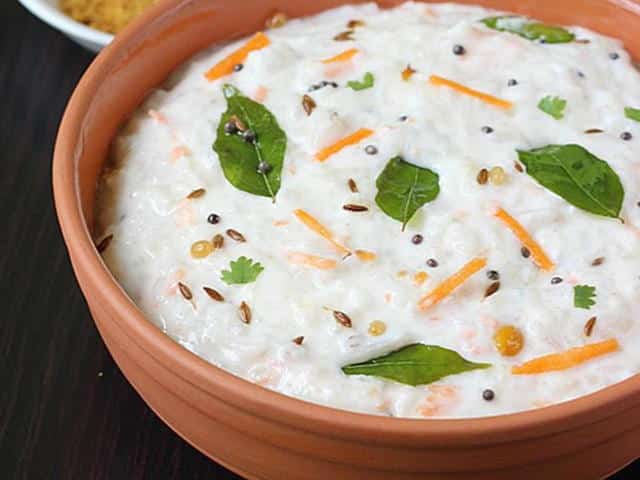 Ingredients:
Sago – 1/4 cup
Milk – 250 ml
Cream – 1/4 cup
Curd – 1/2 cup
Oil – 1/4 tsp
Mustard Seeds – 1/4 tsp
Urad Dal – 1/2 tsp
Bengal Gram Dal – 3/4 tsp
Cashewnuts – few
Green Chillies – 2, slit lengthwise
Curry Leaves – handful
Coriander Leaves – handful, chopped
Raisins – few
Salt as per taste
Method:
Boil the sago over medium flame till soft.
Drain excess water and pour the cold milk to the sago.
Cool and add salt, cream and curd.
Mix well.
Heat oil in a small frying pan.
Fry the dals, cashewnuts, raisins, curry leaves, coriander leaves and green chillies.
Pour this over the sago mixture.
Stir and mix well.
Keep aside for 30 to 45 minutes.
Serve.