A sweet dish similar to Sakkarai pongal.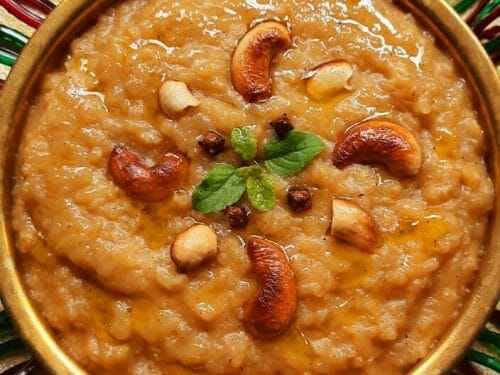 Akkaraivadaisal is a special dish from the South Indian cuisine. It's usually prepared during festivals as a neivedhyam (prasad) to the Gods. The main ingredients of Akkaraivadaisal are rice, Jaggery and Milk.
Similar to Sakkarai Pongal, but more rich and creamier.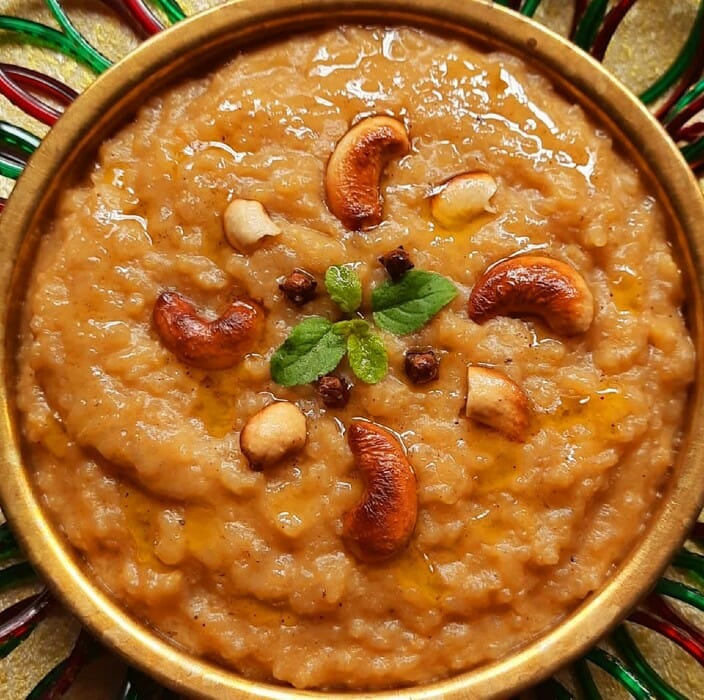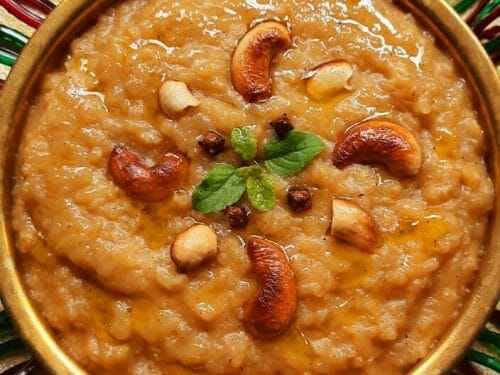 Akkaravadisal

Recipe

A sweet dish similar to Sakkarai pongal.
Ingredients for
Akkaravadisal
1

cup

Raw Rice

1/4

cup

Moong Dal

dry roasted and cooked

5 to 6

cup

Milk

2

cup

Water

2

cup

Jaggery

grated

1/2

tsp

Cardamom Powder

10

Cashewnuts

broken

10 to 12

Raisins

2

tbsp

Ghee - 2 tblsp

a small pinch

Pacha Karpooram (Borneal Flakes)

1/4

tsp

Saffron - 1/4 tsp

dissolved in 1 tblsp hot milk
How to make
Akkaravadisal
Boil milk with water in a large pan.

When it starts to boil, add the raw rice and cook until thick, stirring from time to time.

In a different pan, heat jaggery with little water and cook till it is fully dissolved.

Strain the jaggery to remove any impurities.

Combine the dal, jaggery and rice together.

Cook over medium flame, stirring regularly.

Add the saffron with the milk and stir well.

Heat a little ghee in a small frying pan and fry the cashews and raisins.

Add the fried cashews, raisins, cardamom powder and pacha karpooram to the pongal.

Mix well and remove from flame.

Serve.