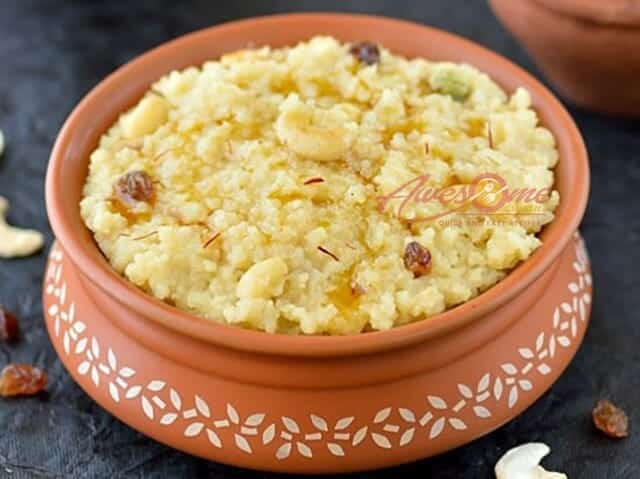 Ingredients:
Raw Rice – 2 cups
Bengal Gram Dal – 1/2 cup, washed
Toor Dal – 1/2 cup
Water – 10 to 12 cups
Jaggery – 5 cups
Milk – 2 cups
Coconut – 1/2 cup, grated
Cardamom Powder – 1 tsp
Cashewnuts – 20 to 25, broken, fried
Ghee – 4 to 5 tblsp
Method:
Boil water in a broad pan.
Add 1 to 2 tblsp ghee and add the bengal gram dal.
Cook till it is half done and add the toor dal.
Cook the dal completely till soft and add the rice.
Cover the pan with a lid and reduce flame to low.
Cook till the rice is almost done.
Pour milk, coconut and sugar.
Mix well and cook until it is thick and creamy.
Add the fried cashewnuts and cardamom powder.
Mix well.
Garnish with the remaining ghee.
Serve hot.