Chocolate Cupcakes are a simple, delicious and perfect dessert for any occasion and also as an everyday treat, especially as kid's after-school snack.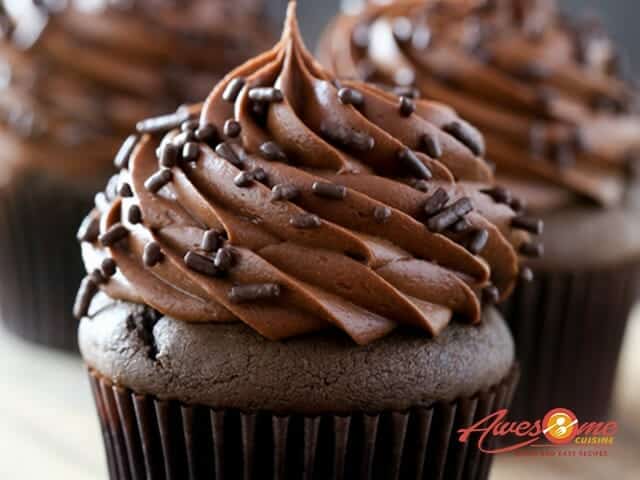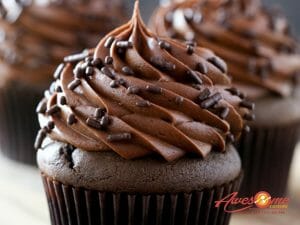 Ingredients:
Maida (Plain Flour) – 100 gms
Powdered Sugar – 100 gms
Butter – 100 gms
Eggs – 2
Cocoa Powder – 3 tsp
Baking Powder – 1/2 tsp
Milk – little
For the Icing:
Butter – 1 1/2 tblsp
Icing Sugar – 1/4 cup
Vanilla essence – little
Edible Food Colour – few drops (if desired, optional)
Method:
1. Combine and sieve together the flour, baking powder and cocoa powder in a large bowl.
2. Beat the butter and icing sugar well.
3. Break the eggs and beat again.
4. Gradually add the flour mixture and mix well.
5. If the mixture is too thick, add little milk.
6. Pour this into a cupcake mould lined with paper cups and place it on a baking tray.
7. Place the tray into a preheated oven at 180C for 20 minutes or until a skewer inserted into the center comes out clean.
8. Mix all the icing ingredients and transfer to a piping bag.
9. Remove the cupcakes, keep them aside for 30 seconds and decorate with icing as desired.