Dense, rich and moist, this is a perfect cake to celebrate some of the most precious moments of your  life.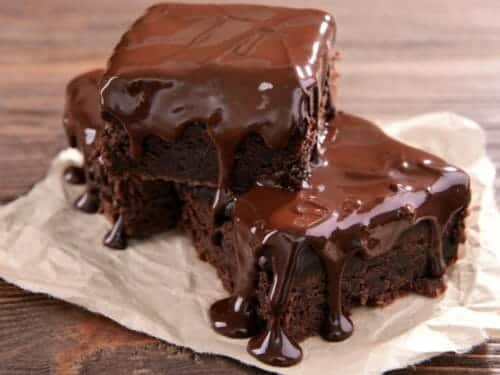 Love chocolate? Actually, it is not the right question at all. There's hardly anyone who doesn't love chocolate. Especially when it goes a step ahead and gets processed into a cake or a filling that is gooey, rich and transports you to heaven! You love the sound of this? Then the Chocolate Truffle Cake is just for you.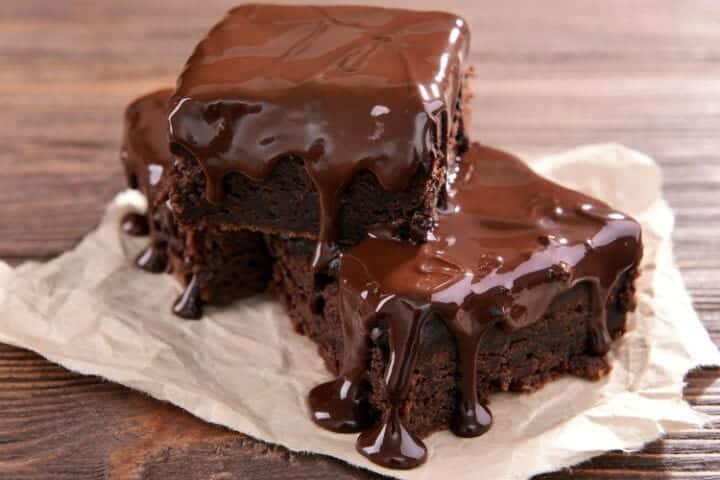 Perfect for chocolate lovers, it is a heavenly treat for celebrating some of your most precious moments in life. Biting into this lusciously creamy Chocolate Truffle Cake feels and tastes just like you're eating rich and creamy chocolate
A chocolate layered cake sandwiching globs of dense and thick chocolate ganache, the Chocolate Truffle Cake is worth every single moment spent making it. Don't get deterred by the number of steps or amount of time it takes to make. Trust me when I say, again, every single moment is worth it! Be it kids or your significant other, this masterpiece will definitely take you up quite a few notches in the impression department.
If you are finding it hard to make time, still want to impress someone, check out some of our other delicious chocolate recipes: Chocolate Biscuit Cake, Chocolate Sorbet.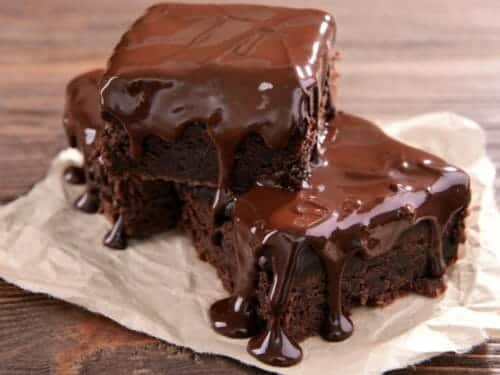 Chocolate Truffle Cake

Recipe

Dense, rich and moist, this is a perfect cake to celebrate some of the most precious moments of your  life.
Ingredients for
Chocolate Truffle Cake
100

g

All purpose Flour

25

g

Cocoa powder

100

g

Cooking Butter

softened at room temperature

50

g

Sugar

5

tbsp

Condensed Milk

1

tbsp

Vanilla Essence

100

ml

Milk

1

tsp

Instant Coffee Powder

1

tsp

Baking Soda

1/2

tsp

Baking Powder
For the Truffle Cream
500

ml

Heavy Cream

30% fat & above

10

g

Butter

750

g

Dark Chocolate

bakers chocolate, 50% dark and above
Sugar Syrup
5

tbsp

Sugar

1/2

cup

Water
For Garnish (optional)
Handful

White chocolate shavings or Choco chips
How to make
Chocolate Truffle Cake
To a bowl, add the all purpose flour, cocoa powder, baking powder, baking soda,and combine well.

Sieve them to avoid any dust or lumps.

To another bowl, beat/whisk butter and sugar well until you get a creamy texture and it start becoming light. 

Add the condensed milk and whisk it once again.

To another cup, add coffee powder, milk, vanilla extract and mix them together.

Add both wet and dry mixtures together by adding the milk content and make a paste.

Place a butter sheet in a square cake mould and transfer this cake mix to the tray and set it.

Tap to remove air bubbles and bake the cake for 30 minutes at 180 C.

Meanwhile, heat a small pan to prepare sugar syrup by combining water & sugar together and bringing it to a boil at low flame. Once it thickens, set it aside.

Heat a pan under medium flame. Add the heavy cream and switch off the flame before it could start boiling.

Take the dark chocolate in a wide bowl and pour the cream mixture over it.

Mix in the butter and let it rest for 2 hours. Separate this icing mix into 3 portions.

Remove the cake from the tray and take out the butter sheet. Slice the cake horizontally into two halves.

Using a brush, apply the sugar syrup on both sides.

Take generous portions of the truffle icing and spread it evenly across the base.

Place the other half on top and apply the sugar syrup on top of the cake.

Again follow the same method, apply the truffle icing on top. Spread it across evenly on top and side of the cake.

Freeze it for about 10 to 15 minutes. 

Warm the remaining icing. Remove the cake from the freezer and pour this warm icing again on top and side of the cake.

Sprinkle some white chocolate on top. Now the chocolate truffle cake is ready to be serve.