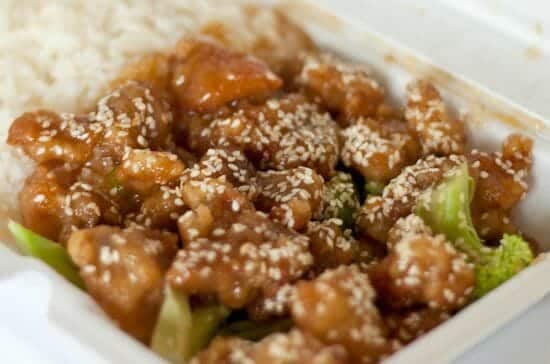 Ingredients:
Chicken Breast – 1, skinless
Carrot – 1, medium, chopped
Spring Onions – 2, finely chopped
Tomato – 1, chopped
Coriander Leaves – handful, chopped
Basil Leaves – small handful, chopped
Mixed Herbs – 2 tblsp
Sesame Seeds – 1 tsp, toasted
For the dressing:
Grated Rind and Juice of 1 small Lemon
Fish Sauce – 1/2 tsp
Sesame Oil – 1/2 tsp
Sweet Chilli Sauce – 1 tsp
Method:
1. Chop the chicken into small pieces.
2. Heat a pan of water over medium flame.
3. When it starts to boil, add the chicken and simmer until the chicken pieces are cooked.
4. Remove the chicken pieces from the pan and transfer to a large bowl.
5. Mix all the dressing ingredients in a bowl.
6. Add this to the chicken alongwith the carrots, spring onions, tomatoes, coriander leaves, mixed herbs and basil leaves.
7. Mix well and sprinkle the sesame seeds on top.
8. Serve with rice.