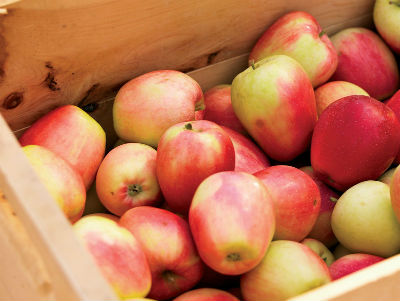 Ingredients:
Apples – 2 cups, peeled, chopped
Milk – 1 litre
Condensed Milk – 200 ml, sweetened (if unsweetened add 1/4 cup of sugar or as desired)
Almonds – few, sliced
Butter – 1 tblsp
Method:
1. Heat butter in a pan over medium flame.
2. Add the chopped apples and saute for 30 seconds.
3. Add the milk and simmer for a few minutes.
4. Add the condensed milk and gently boil till bubbles start forming.
5. Remove the pan from the flame.
6. Garnish with sliced almonds.
7. Serve.