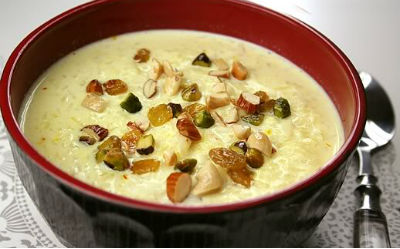 Ingredients:
Sweet Bread Slices – 6, crumbled
Cashewnuts – 10, fried in ghee
Cardamom Powder – little
Milk – 500 ml
Method:
1. Bring the milk to a boil and keep aside to cool.
2. Add the breadcrumbs, cashewnuts and cardamom powder.
3. Stir to mix well.
4. Keep it in the fridge for a few hours.
5. Serve chilled.
Tip: If desired, add a little kesari powder.
Note: image is for illustration purposes only and not that of the actual recipe.