Drumstick leaves are often used to make sambars, keerai or boiled in water and given to lactating mothers. Rich in nutritional and medicinal value, drumstick leaves are a good source of protein, calcium, Vitamins A, B and C, iron and other minerals. This powder is best served with hot rice and a dollop of ghee.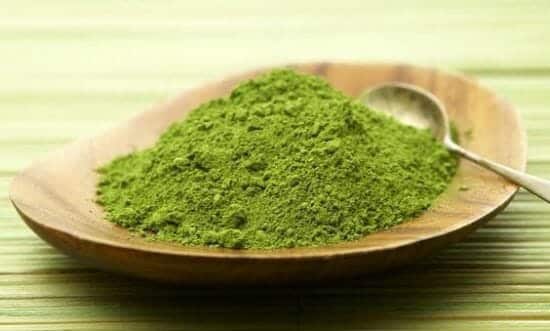 Ingredients:
Drumstick Leaves – 1 cup, cleaned
Sesame Seeds – 3 tsp
Oil – 3 tsp
Salt as per taste
Dry Red Chilli – 1
Asafoetida Powder – a small pinch
Urad Dal – 1 1/2 tblsp
Method:
1. Dry roast the sesame seeds and keep aside.
2. Add a little oil to the same pan.
3. Fry the red chilli, asafoetida powder and urad dal.
4. Then grind them together to a fine powder.
5. Add the remaining oil to the pan.
6. Add the drumstick leaves and stir-fry for a minute or until the moisture content in the leaves are evaporated. Ensure the leaves are not burnt or browned.
7. Combine the drumstick leaves, salt and sesame powder.
8. Grind to a fine powder.
9. Add the ground dal-chilli powder and mix well.
10. Store it in an airtight container.
11. Stays good for a week.
12. Serve with hot rice and ghee.
image via alibaba