Sukku Coffee is a traditional beverage with numerous health benefits. Part of the ancient home remedy methods, Sukku Coffee is a non-caffeinated drink to reduce cold, provide relief to digestive issues & cough especially during the monsoon season. It is also given for those trying to lose weight.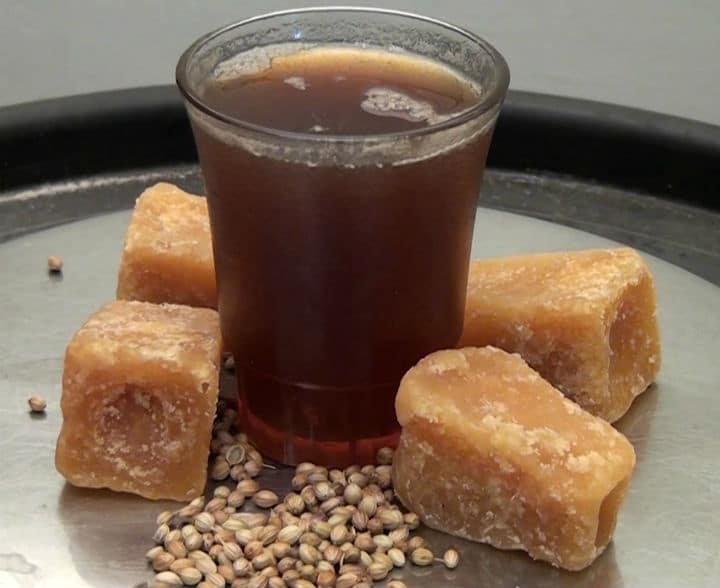 Ingredients:
Boiled Milk – 1 cup
Palm Candy (Panam Kalkandu) – 2 tsp
Pepper – 3
Cardamom – 2
Dhania / Coriander Seeds – 2 tsp
Sukku (Dry Ginger) – 2 tsp
Method:
Heat a kadai in medium flame.
Roast the coriander seeds and pepper until a nice aroma.
Allow it to cool down.
Grind all the ingredients together and sieve it.
Add 2 tsp of the ground powder to the boiled milk.
If required, heat for a while.
This drink is a very effective remedy for cold, cough and keeps our body fit and healthy.