A delicious, moist and simple eggless chocolate cupcake for Christmas. Not only this is easy to make, it is also a perfect treat for any parties or events.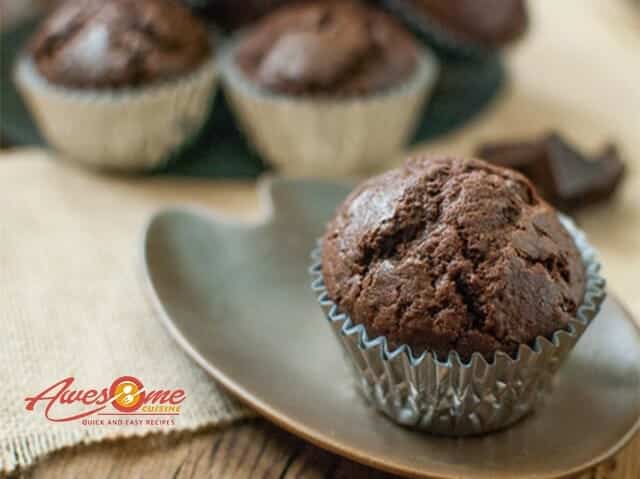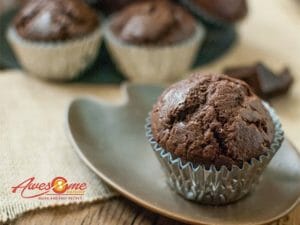 Ingredients:
Plain Flour (Maida) – 250 gms
Sugar – 450 gms
Oil – 125 ml
Milk – 250 ml
Warm Water – 250 ml
Cocoa Powder – 1/2 cup
Baking Powder – 1 1/2 tsp
Baking Soda – 1 1/2 tsp
Salt – 1 tsp
Vanilla Essence – 2 tsp
Curd – 250 ml
Muffin Cups as required
For the icing:
Butter – 125 gms
Icing Sugar – 450 gms
Cocoa Powder – 1/2 cup
Milk – 1/4 cup
Vanilla Essence – 2 tsp
Method:
1. Combine the cocoa powder, salt, maida, baking powder and baking soda in a bowl.
2. Sieve the mixture twice.
3. In a separate bowl, mix the oil, curd, milk, sugar and vanilla essence.
4. Beat well until fluffy.
5. Gradually add the flours to the bowl and mix well.
6. Add the warm water and mix well.
7. Line up the muffin cups on a baking tray.
8. Half fill the cups and place the tray into a preheated oven at 180C.
9. Bake for 15 to 20 minutes or until a toothpick inserted into the center comes out clean.
10. Remove and cool for 10 minutes.
11. To make the icing, mix all the ingredients and beat well until frothy.
12. Transfer to a piping bag or a plastic bag with the tip cut off to make a nozzle.
13. Gently squeeze it over the cooled cakes.
14. Serve.
Tip: Ensure the cake is fully cooled before adding the icicing.