Easy to make and delicious homemade chocolate chip cupcakes for Christmas or as an teatime snack.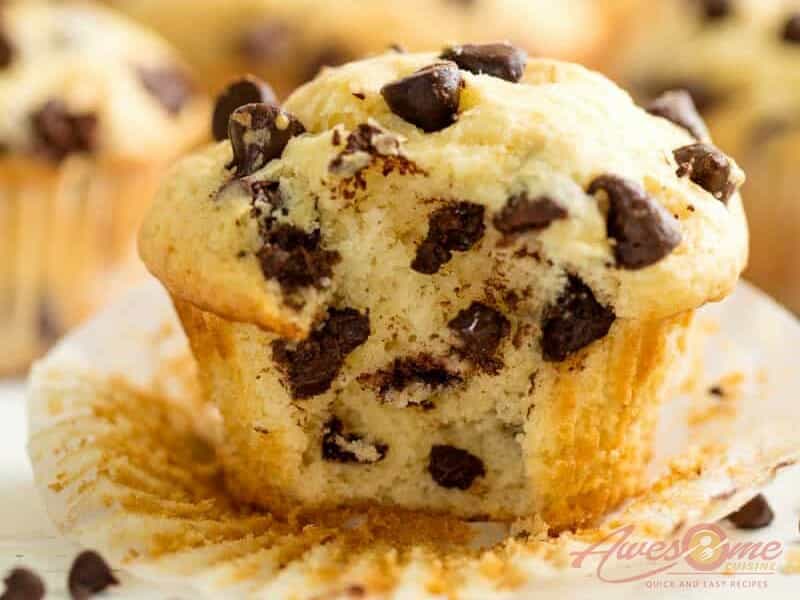 Ingredients:
Maida (Plain Flour) – 350 gms
Butter – 300 gms
Sugar – 300 gms, powdered
Baking Powder – 1 tsp
Chocolate Chips – 100 gms
Eggs – 4
Vanilla Essence – 2 tsp
Muffin tray lined with paper cups
Method:
1. Mix the sugar and butter in a bowl.
2. Beat well until fluffy.
3. Add the eggs, one by one, and beat well.
4. Mix the flour and baking powder.
5. Sieve once or twice and gradually add to the bowl.
6. Mix well without any lumps.
7. Add the vanilla essence and chocolate chips.
8. Mix again.
9. Half fill the muffin cups and place the tray into a preheated oven at 180C.
10. Bake for 20 minutes or until a toothpick inserted into the center comes out clean.
11. Remove and cool.
12. Store in an airtight container or serve.