A delicious kebab made with curd and channa can be served as a starter or as an evening snack.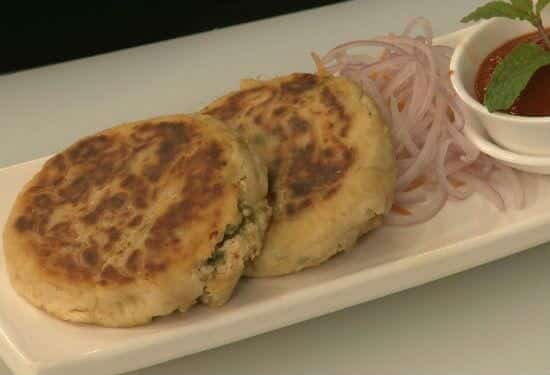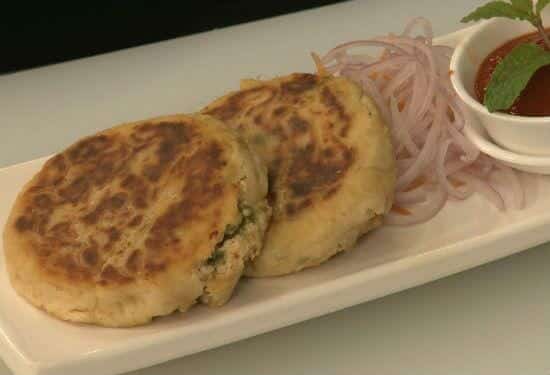 Ingredients:
Hung Curd – 500 gms
Cumin Powder – 2 tsp
Garam Masala Powder – 1 tsp
Pepper Powder – 1 tsp
Onions – 2, finely chopped
Ginger – 2 inch piece, peeled, finely chopped
Green Chillies – 6 to 8, finely chopped
Coriander Leaves – handful, finely chopped
Ghee – 300 gms
Salt as per taste
Chana Dal – 1 1/2 cups, ground to a fine powder
Method:
1. Gently roast the chana dal and grind to a fine powder.
2. Mix the curd, cumin powder, garam masala powder and pepper powder in a bowl.
3. Add the ginger, green chillies, onions and coriander leaves.
4. Mix well.
5. Heat a pan over medium flame and dry roast the chana powder for 30 seconds or until warm.
6. Add this to the curd mixture and mix well.
7. Sprinkle salt and knead well to a pliable dough.
8. Add little water if required.
9. Make small balls and shape them into round patties.
10. Heat ghee in a shallow pan over medium flame.
11. Fry the prepared kebabs until golden brown.
12. Remove and transfer to a serving plate.
13. Serve with mint chutney.
image via vah chef