This simple, homemade garlic bread can be served as an accompaniment or even served as a snack by itself.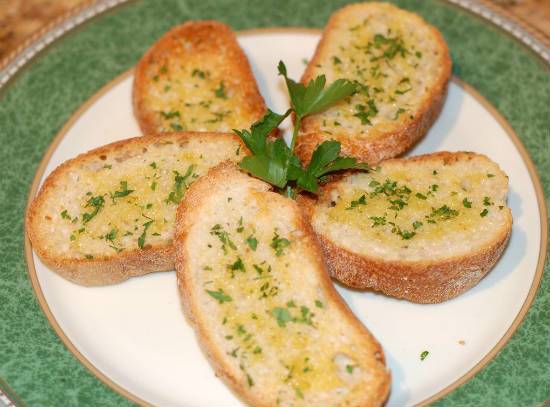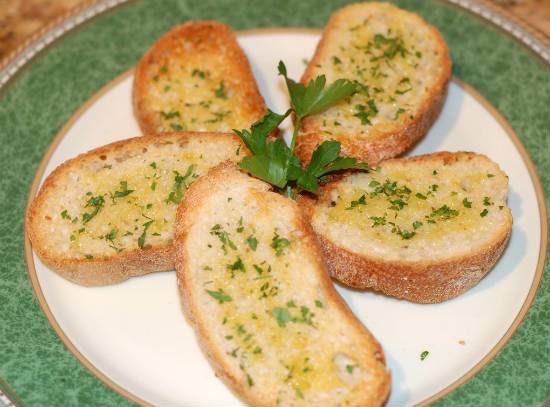 Ingredients:
French Bread – 225 gms
Butter – 60 to 75 gms, soft
Garlic – 3 cloves, crushed
Parsley – 1 tblsp, finely chopped
Salt as per taste
Black Pepper Powder as per taste
Method:
1. Cut the bread into 1 cm thick slices.
2. Mix the butter, garlic and parsley in a bowl using a fork.
3. Sprinkle salt and pepper.
4. Spread this on the bread slices and wrap them in a foil.
5. Place them on a baking tray.
6. Bake in a preheated oven at 200C/400F for 15 minutes or until the butter mixture has melted.
7. Remove the foil and bake again for 3 to 5 more minutes or until golden and crisp.
8. Serve as a starter or as an accompaniment.
Tip: You can use any bread or bun as desired.