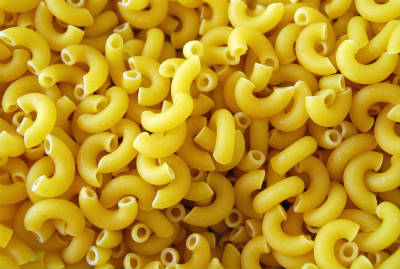 Ingredients:
Macaroni – 100 gms
Tomatoes – 250 gms, chopped
Onions – 2, large, chopped
Garlic – 5 to 6 cloves
Ginger – 1/2 inch piece, peeled, chopped
Coconut – 1 cup, grated
Sambar Powder – 2 tsp
Gasa Gasa – 1 tsp
Green Chillies – 2, slit
Coriander Leaves – few, chopped
Mint Leaves – few, chopped
Oil as required
Salt as per taste

Method:
1. Dry roast the macaroni in a pan and remove.
2. Bring 2 cups of water to a boil and add the macaroni.
3. Simmer till the macaronis are tender and drain the water.
4. Heat 1 tsp oil in a pan over medium flame.
5. Add ginger, garlic, green chillies, gasa gasa and onions.
6. Saute well until onions turn light golden on the edges.
7. Add grated coconut and stir well.
8. Remove, cool and grind to a smooth paste.
9. Heat some more oil in the pan.
10. Saute the mint leaves and coriander leaves for 45 seconds.
11. Add tomatoes, sambar powder and mix well.
12. Add the ground paste, 4 cups of water and salt.
13. Bring to a boil.
14. Add the boiled macaronis and stir.
15. Remove and serve hot with idli or dosa.