A refreshing drink on a summer day. Add extra chopped fruits if desired.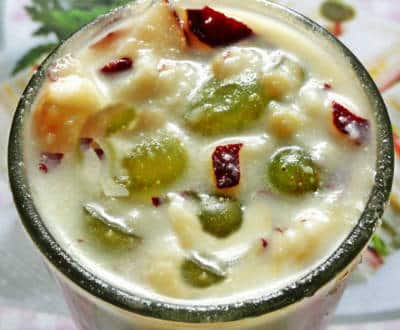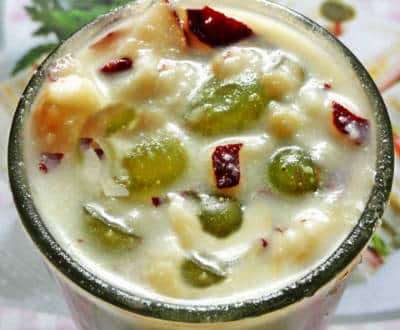 Ingredients:
Curd – 1 cup
Sugar – 2 tsp
Guava – 1, ripe, chopped (Substitute with any ripe fruit depending on availablity)
Black Grapes – 10, seedless, halved
Apple – 1/2, chopped
Method:
1. Add a little water, guava, apple, and sugar to the curd.
2. Grind until smooth.
3. Pour into a serving glass.
4. Garnish with the grapes.
5. Serve at once or keep it in the fridge.
Tip: Add one or two ice cube and grind if desired.