Is anything more gratifying than a tall cold pint of beer after a long hectic day? There could be,  but all the true beer lovers are silently agreeing. Beer has gained immense popularity among millennials and party hoppers all over India. Ingredients, taste, nutritional value, and low-alcohol content make this a highly sought-after beverage in this segment. Also, is the coolness associated with it. And yes, we know it is socially appealing and leaves you in happy spirits. A recent study revealed that the beer market is expected to grow by 11.41% annually by 2025.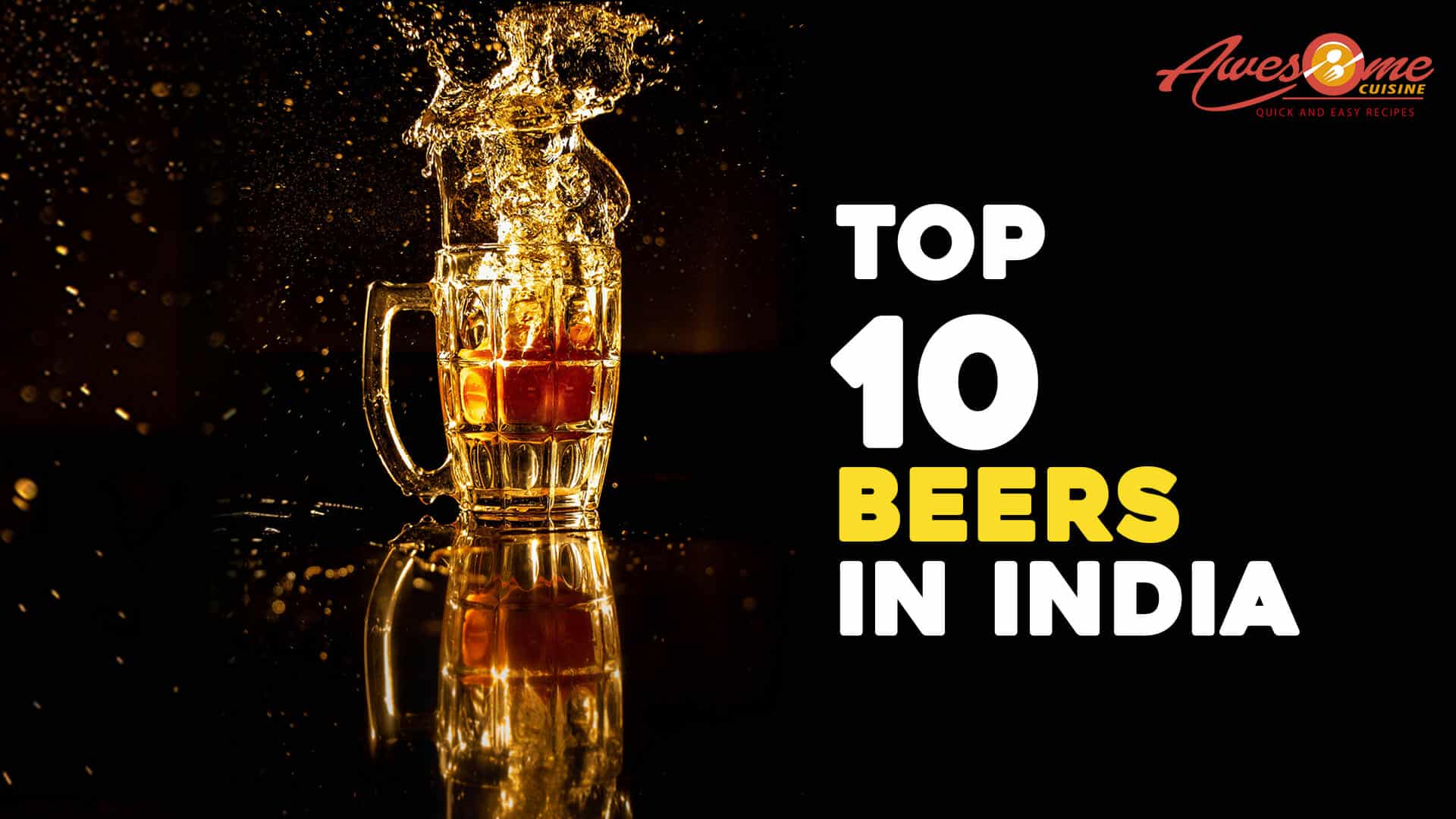 With many microbreweries booming at an astonishing rate across the country, the 'soft' alcoholic beverage is having an Indian field day! Here is a list of our top 10 picks for the best beer brands sold across India:
1. Tuborg
This is a must-try beer at every party. Having entered the Indian market a bit late, in early 2007, the Tuborg beer brand has caught up quickly to become one of the most popular and high-selling ones across the country. Available in Tuborg Green and Tuborg strong variants, the beer is loved for its crisp, light, and refreshing taste.  This is a lager that is bottom fermented and brewed to have a fresh note with hints of flower and grain.
2. Carlsberg
This could easily be one of the best beers in the world. With its bitterness and malty notes, this beer is a product of Carlsberg India Private Limited. It is available in varieties like Carlsberg Lager, Carlsberg Pilsner, and others. A less-known fact about this light-tasting beer is that the 'clean yeast' used in the making of all beers and which prevents beers from turning sour when kept for long, was first discovered in the Carlsberg laboratory itself.
3. Heineken
Manufactured as a brand of Heineken International, Heineken beer enjoys great popularity in India. Here we can get pints and large bottles. Heineken has been a part of the global beer market since 1873, and the parent company owns over 250 brands of beer sold across 70 countries. This is a mild beer with just 5% alcohol and is best known for its fruity and toasted malty flavor with a distinct pale golden color.
4. Corona
This beer has great popularity across the world, India included. Enjoyed best with a lemon wedge, this goes back to Mexico, its country of origin, where the practice of including lime began as a way to ward off the flies. The concoction of malted barley, corn, and yeast gives this beer its most favored bitter-sweet taste. If you are someone who is tired of tasting regular commercial beers, then this might be the perfect alternative.
5. Kingfisher
This must make it to every beer list, right? This home-grown brand, launched in 1978, is India's most exported beer brand. The Kingfisher Ultra variety enjoys a significant market share in the North American beer market as well, thanks to its smoother and crispier taste that makes it an excellent choice in a warm and humid climate.
6. Budweiser
Made with a rich flavor lent by a combination of rice and barley malt, this beer is widely enjoyed. This has a surprisingly fresh smoothness to it that transforms you. Some people even call it a 'vegan beer' since it is devoid of any animal products. But then, we say, isn't that true for many of the other beer brands & isn't genetically engineered rice unnatural? Well, vegan or not, Budweiser is something every beer lover would love to drink to!
7. Fosters
The Aussies' favorite beer has won Indians' hearts too. Launched in the country in the mid-90s, Fosters is widely available in pubs and restaurants. It is particularly loved for its laid-back vibe and is perfect for a chill-out, putting your feet up once in a while. It offers a fresh, robust taste and is available in two variants.
8. Bira 91
This is the most popular craft beer brand in the country. The uniqueness of this drink is that it uses coffee beans sourced from the Malabar hills and combines them with rye and melon malt to result in this robust tropical concoction. It is a well-balanced beer with hints of chocolaty bitterness that is bound to become a favorite!
9. Hoegaarden
This is a little difficult to source in India, but every sip is worth the hunt. Originally brewed in 1445, this is one of the oldest beers. It is a Belgian white beer that leaves coriander and orange peel unfiltered, forming a cloudy appearance. The notes of banana and cloves become quickly evident with the amount of crisp freshness this adds.
10. Simba
Yet another homegrown beer, this is crafted to suit any taste with its availability in four variants. It is a refreshing drink with a mix of Indian spices, caramel, and chocolate. With a strong, lasting aroma, this drink can be enjoyed with a light snack on a hot summer day.
Now that you know what you are getting yourself into, what's the wait? Grab yourself a cold one. Cheers mate!