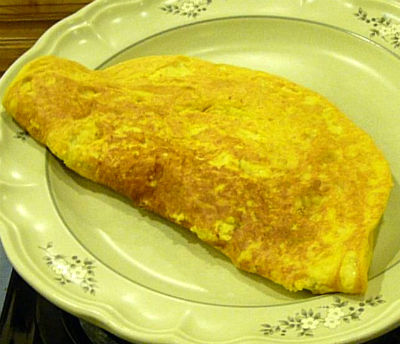 Ingredients:
Eggs – 2, large
Tofu – 125 gms, firm, drained, cubed
Coriander Leaves or Parsley – 2 tblsp, roughly chopped
Oil – 1/2 tblsp
Salt – a pinch

Method:
1. Whisk together the eggs with salt for a minute.
2. Add the tofu pieces and stir till all the tofu cubes are coated with egg mixture.
3. Heat a tawa over medium flame.
4. Add 1/2 tblsp of oil and pour the tofu egg mixture in the centre.
5. Spread the mixture evenly and cook for 4 to 5 minutes until slightly golden on the bottom.
6. Flip over and cook the other side for 2 to 3 minutes.
7. Transfer to a serving plate.
8. Serve hot at once with chutney or sauce of choice.