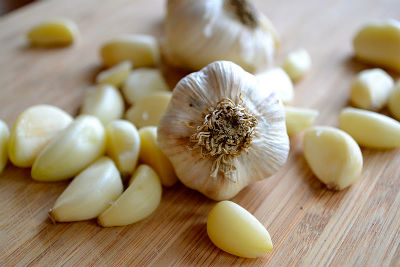 Ingredients:
Garlic – 20 cloves
Dry Red Chillies – 2
Tamarind – little
Curry Leaves – handful
Mustard Seeds – 1/4 tsp
Urad Dal – 1/4 tsp
Asafoetida Powder – 1/4 tsp
Salt as per taste
Gingelly Oil as required

Method:
1. Heat a pan over medium flame.
2. Add little oil.
3. Add the garlic cloves, red chillies, tamarind, curry leaves and salt.
4. Stir well and grind to a fine paste.
5. In a separate pan add a little bit more oil.
6. Fry the mustard seeds, asafoetida powder and urad dal.
7. Pour this over the ground paste and stir well.
8. Serve with hot rice and ghee.