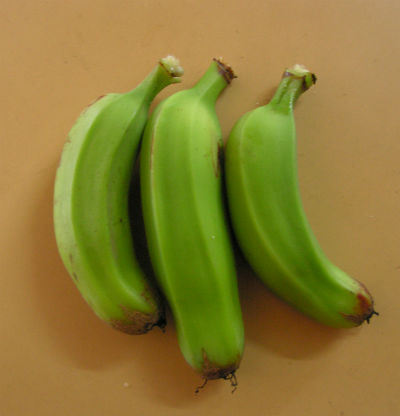 Ingredients:
Raw Banana (Vazhakkai) – 1, peeld, cubed
Tamarind Extract – 1/2 tblsp
Red Chilli Powder – 1/2 tsp
Turmeric Powder – a pinch
Salt as per taste
Oil

Method:
1. Mix tamarind extract, salt, red chilli powder and turmeric powder in a bowl.
2. Add the banana cubes to this and keep aside for 30 to 45 minutes.
3. Heat oil in a pan.
4. Add the banana pieces and cook over low flame.
5. Cover the pan with a lid and stir from time to time.
6. Remove when done.
7. Serve hot with rice.