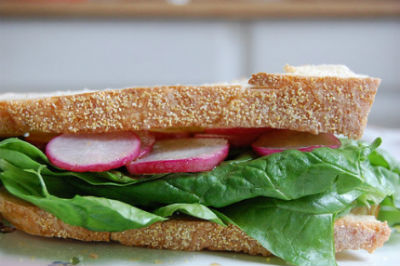 Ingredients:
Bread Slices – 4 slices
Radishes – 3, trimmed and very thinly sliced
Butter – as required, unsalted
Sea Salt as per taste
Lettuce (optional)
Method:
1. Butter two slices and place the lettuce and radishes on them.
2. Sprinkle salt and cover with the other two slices.
3. Trim the crusts and cut them into halves or quarters.
4. If desired, you can toast them.
5. Serve with ketchup.