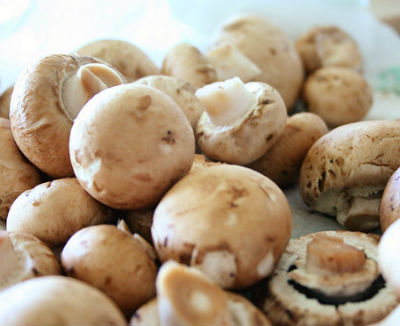 Ingredients:
Button Mushrooms – 200 gms, stalks trimmed
Onions – 125 gms, finely sliced
Butter – 1/2 tblsp
Dry Red Chillies – 2
Green Chillies – 1, slit lengthwise, deseeded
Ginger – 1 one inch piece, scraped, cut into strips
Salt as per taste
Method:
1. Heat butter in a pan over moderate flame.
2. Add the red chillies and fry for 10 seconds and remove.
3. Add the onions to the pan and stir till translucent.
4. Add the mushrooms and salt.
5. Stir-fry over high flame till moisture evaporates.
6. Add the green chillies and red chillies.
7. Remove and transfer to a plate.
8. Garnish with ginger and serve hot.
Note: image is for illustration purposes only and not that of the actual recipe.