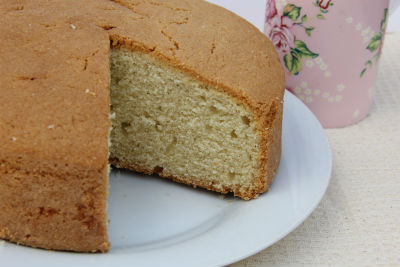 Ingredients:
Maida – 110 gms
Caster Sugar – 85 gms
Butter – 85 gms, soft
Almonds – 25 gms, ground
Eggs – 2, medium
Rind of 1/2 Lemon, finely grated
Lemon Peel – a thin slice
Method:
1. Combine the butter, maida, almonds, eggs, grated lemon rind and sugar in a large bowl.
2. Beat well to mix thoroughly and transfer to a greased cake tin lined with parchment paper.
3. Place the tin in a preheated oven at 180C for 20 to 30 minutes.
4. Place the lemon peel on top and cook for another 25 minutes or until a skewer inserted into the centre comes out clean.
5. Remove and keep aside to cool.
6. Remove from the tin and discard the parchment.
7. Serve sliced.
image credit: mbakes