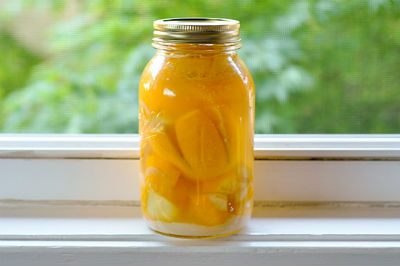 Ingredients:
Lemons – 4 to 5, ripe
Sea Salt – 1/4 cup
Method:
1. Clean the lemons under running water and slice them into quarters but still together (joined at the base).
2. Rub each lemon with generous amount of salt.
3. Transfer them to a large, sterilized jar and sprinkle more salt.
4. Store in a cool, dark place for a month.
5. To use, rinse a preserved lemon before adding it in a recipe.
6. Once opened, keep the jar in the fridge.