A delicious smoothie with Banana, Orange and Vanilla Ice cream.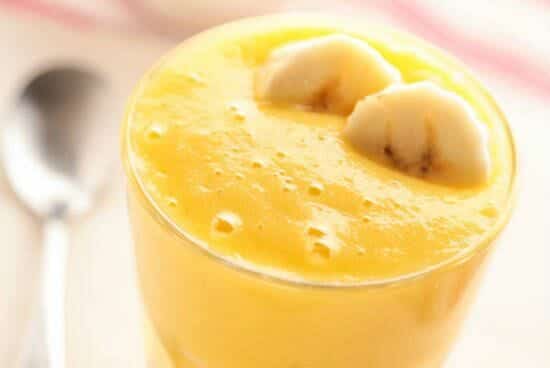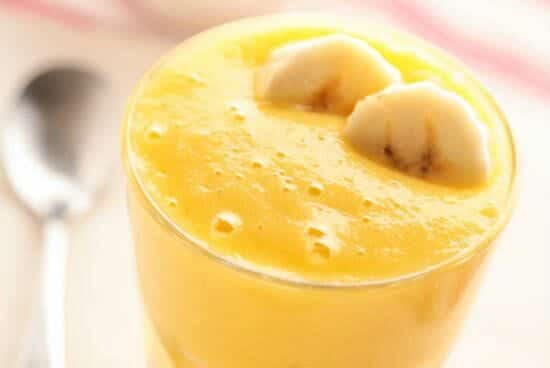 Ingredients:
Banana – 1, peeled
Orange – 1, peeled and pitted
Vanilla Ice Cream – 2 cups (you can also use Vanilla flavoured Soya Milk)
Ginger – 1 tsp, ground
Ice Cubes
Method:
1. Mix all the ingredients and blend in a blender.
2. Blend till smooth and all the ingredients are well blended.
3. Transfer to a container and keep it in the fridge for a few hours.
4. Serve chilled with one or two ice cubes.