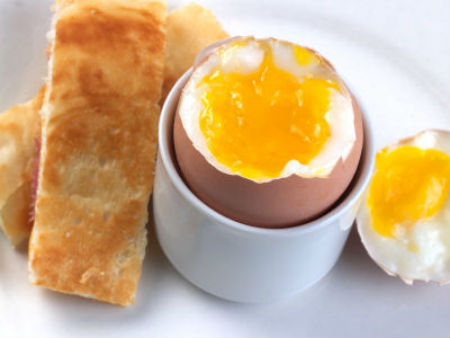 Ingredients:
Eggs – 2
Wholemeal Bread – 2 slices
Butter
Method:
1. Boil the eggs for 4 minutes.
2. Place the bread in the toaster and toast until golden brown.
3. Remove the eggs with a slotted spoon and briefly dip them in cold water.
4. This will cool the eggs and prevent them from cooking any further.
5. Place each egg in an egg cup and tap the top with the back of a teaspoon.
6. Carefully slice off the top with the spoon.
7. Serve with strips of buttered toast.

Eggs can be cooked in a variety of different ways and are an excellent source of protein. The simplest method is to boil them for a delicious and nutritious breakfast.
image credit: life123.com