A creamy, tasty and delicious smoothie perfect for breakfast or as a refreshing drink for the hot summer day.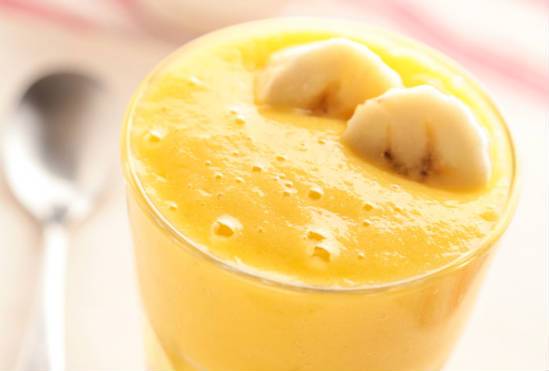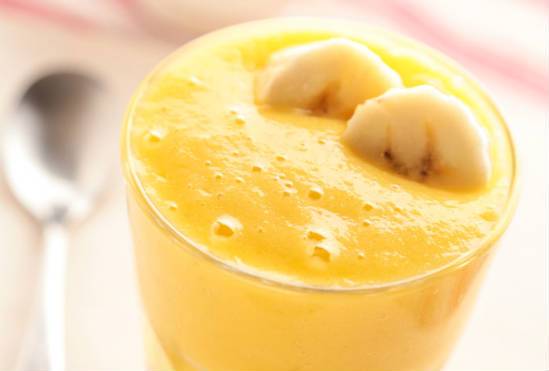 Ingredients:
Orange Juice – 1 1/2 cups
Bananas – 2, large, peeled, chopped
Plain Yogurt – 1 cup
Sugar – 1 cup
Cinnamon Powder – 1/4 tsp
Ice Cubes – few (optional)
Method:
1. Combine the orange juice, bananas, 1/2 cup of yogurt and sugar in a blender.
2. Blend well for 2 to 3 minutes or until thick and creamy.
3. Add the remaining yogurt, 2 to 3 ice cubes and blend again.
4. Remove and pour into serving glasses.
5. Garnish with banana slices and sprinkle a little cinnamon powder just before serving.
6. Serve at once.
Tip: You can also make this in advance and keep it in the fridge.