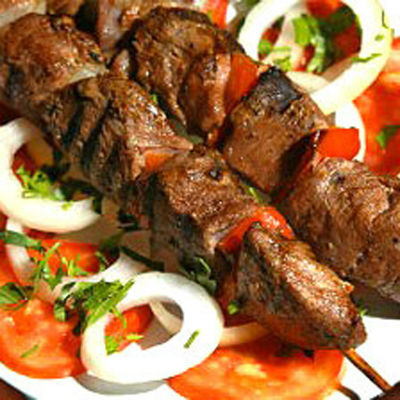 Ingredients:
Leg of Lamb – 450 gms, boned, cubed
Onion – 1, large, quartered
Extra Virgin Olive Oil – 3 tblsp
Salt as per taste
Black Pepper Powder as per taste
Wooden Skewers

Method:
1. Grind the onions in a mixer.
2. Combine the onion puree with olive oil, salt and pepper powder.
3. Marinate the lamb pieces in this for 1 hour in the fridge.
4. Cover with cling film and turn once or twice.
5. Thead the lamb pieces onto skewers.
6. Place them on a charcoal grill and cook for 8 to 10 minutes till well browned on the outside but still pink and juicy inside..
7. Serve hot.