Vadams and Vathals are a popular anytime snack across South India. They are often served as an accompaniment to main dishes and also as an evening snack to kids.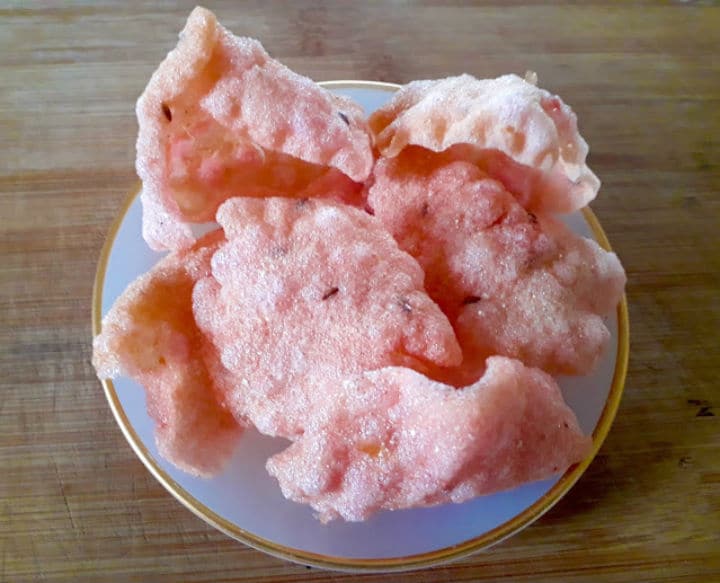 Ingredients:
Rice Flour – 1 cup
Beetroot Paste – 1 cup
Javvarisi Paste – 1/2 cup
Salt to Taste
Green Chilly Paste – 4 tsp
Water – 4 cups
Method:
To make beetroot paste, peel and boil 1/4 kg (or as required) beetroots. Once they are cooked, grind to a smooth paste.
Similarly, to make Javvarisi paste, boil 2 cups of javvarisi in hot water. Once it reaches a paste like consistency, drain excess water and reserve the paste.
Take a heavy bottomed vessel and add water to it.
Heat the water and add green chilly paste, javvarisi paste, beetroot paste, rice flour and salt.
Cook on low flame stirring continuously till it thickens.
Taste for the salt and if you require more add it and mix it well.
Koozh Vadam batter is ready.
It should be in porridge consistency.
Place a clean white cloth in sunny place.
Using a small ladle pour the batter in small circles.
When the vadam gets completely dried up, take out each vadam.
Store it in an air tight container.