An ideal snack for kids and adults alike, filled with delicious cheese and paneer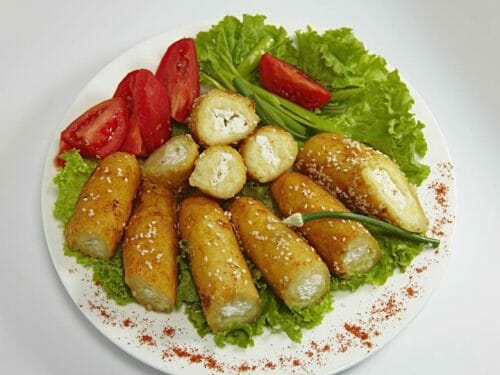 Cheese Paneer Roll is paneer stuffed with cheese along with a few more added ingredients which makes it creamy and delicious. Moreover, it proves to be a great mood changer and is a popular street food in India as well.
The history of cheese rolls dates way back in the 1930s when it was cooked for the first time in New Zealand. However, the taste of these cheese rolls soon spread in many countries.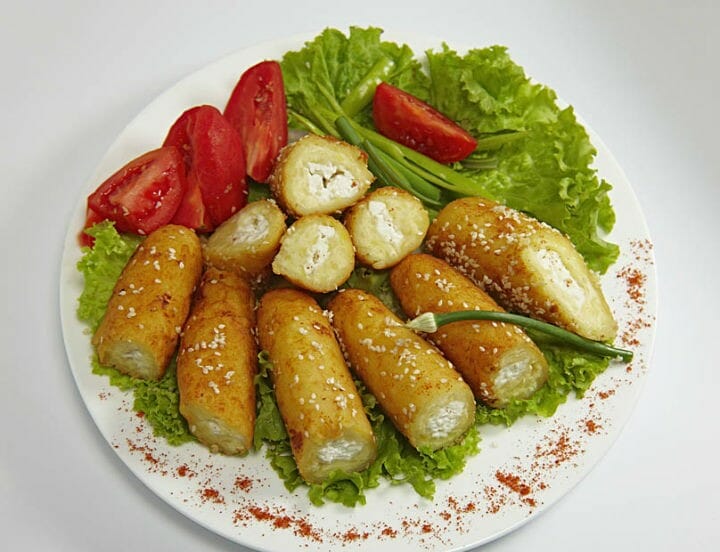 You can have Cheese Paneer Roll for evening snacks or as a starter before a meal. Paneer is also healthy as it is full of healthy fats and proteins.
Cheese and Paneer are a good source of calcium, proteins and fats. Therefore, it is recommended as a health supplement for those bodybuilders who refrain from non-vegetarian food.
Also, cheese is the good source of protein, vitamin B12, and calcium too and can help you in gaining weight in a healthy way. As a result, you can have these rolls at least once or twice in a week for your family and kids.
You can easily make your own Cheese Paneer Roll at home by following a few steps. Before making this finger licking dish, you will need some ingredients such as grated/crumbled paneer, maida, cheese, butter, oil and salt as per taste.
You can have this delicious roll with any hot or cold beverage like, tea, coffee, soft drinks, etc. This paneer roll can be a center of attraction in your tea parties, welcome parties, birthdays and other small occasions.
Also, you can give an amazing evening surprise to your little ones by making this super snack. For making this roll, you can either use a frying pan or a microwave. Prepare mouthwatering cheese rolls at home and give a treat to your friends and family!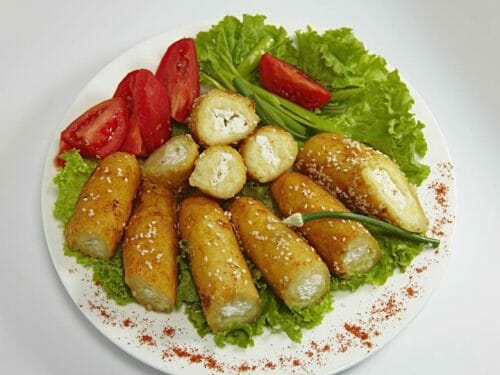 Cheese Paneer Roll

Recipe

An ideal snack for kids and adults alike, filled with delicious cheese and paneer
Ingredients for
Cheese Paneer Roll
Ingredients:
250

g

Maida

All purpose flour

200

g

Paneer

grated/crumbled

4

tsp

Cheese

4

tsp

Butter

250

ml

Oil

for frying

Salt

as per taste
How to make
Cheese Paneer Roll
Method:
Combine the cheese, butter, salt with maida and mix well.

Pinch small balls of the dough and roll out into small discs.

Spread grated paneer on the disc and roll up tightly.

Heat oil in a pan.

Fry these rolls till golden brown.

Remove and drain excess oil.

Serve hot with chutney or ketchup of choice.